As one of the big winners in the recently concluded Awit Awards, KZ Tandingan can take solace in the fact that 2020 was still an eventful year for her even though many of her big plans had to be put on hold.
KZ's 2019 recording of "Halik sa Hangin" for the hit horror drama series, The Killer Bride won the Awit Award for Best Performance by a Female Recording Artist while her "Impossible," her smash collaboration with hip-hop sensation Shanti Dope, won the awards for Best Collaboration and Song of the Year.
While they weren't able to officially tie the knot this year, KZ and fiancé and fellow singer TJ Monterde have publicly expressed their plans to introduce Visayan pop music or "Vispop" to a wider audience.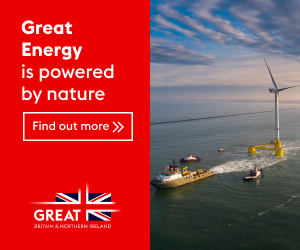 This month, the artist dubbed as Asia's Soul Supreme also became involved in "Heal," a Southeast Asian collaboration track launched by ABS-CBN Music featuring an all-female line-up of stellar artists. An inspirational song composed and collaborated by Jonathan Manalo, Xela and MOOPHS, "Heal" took shape while the Covid-19 coronavirus was wreaking havoc on a global scale. Over-all produced by Jonathan Manalo, this record talks about healing, choosing love to overcome all the hate and negativities across the world.
The artists for the project are Yura Yunita and Rinni Wulandari from Indonesia, Valentina Ploy from Thailand, Haneri and Haven from Singapore, and Shalma Eliana and DOLLA from Malaysia.
Aside from KZ, six other artists from the Philippines also lent their talents for the project namely Moira dela Torre, Jayda, Jona, Kyla, Lesha, and Xela.
All participating artists will also donate their royalties (earned from the songs' streams, views and downloads) for the benefit of ABS-CBN Foundation's Pantawid Ng Pag-ibig program that will benefit Filipino families affected by the still ongoing pandemic.
In a recent interview with SoundStrip, KZ talks more about her involvement in "Heal," what life was like for her under community quarantine and the first thing she will do when this coronavirus madness is all over.
1) What was your reaction when you got the invitation to be part of the "Heal" project?
I was very excited when I found out I was going to be part of this project, because aside from being able to collaborate with other amazing and inspiring women in music, this project is for the benefit of ABS-CBN's Pantawid ng Pag-ibig program, which aims to help those who are affected by COVID 19.
2) How busy were you before the pandemic began and the lockdowns took effect?
I'm the kind of person who likes to plan, and at the beginning of 2020, I was already planning my entire year. I was supposed to take a short music program abroad, was supposed to meet my newborn niece, was supposed to get married, and do a tour by the end of the year. So, I think it is safe to say that I'm throwing out my 2020 planner.
I miss being able to hug people who are dear to me. I miss performing with my band. I miss singing with and for my supporters.
3) How did you manage to keep yourself productive during the pandemic?
Before the pandemic, I was blessed to have an amazing team who does the heavy lifting for video and recording, but since the lockdown took effect, I had to learn what and how they do it.
I was able to write at least five songs which some I've already recorded and released, while the remaining tracks will be launched later this year. I've also been doing live sessions on social media and guesting on other online shows by different artists or brands.
4) What is the most important lesson you learned during this still ongoing health crisis?
If there is one thing that I've learned during the quarantine, that is to TAKE EACH DAY AS IT COMES. Don't be too busy overthinking about what's going to happen tomorrow, because it is never promised.
5) What do you see yourself doing once this Covid-19 pandemic is all over?
I will be hugging people! I'll be doing live shows with my band! I'm going to have coffee with my best pals! I'll visit my family and play with my little niece! I WILL NOT TAKE ANYTHING FOR GRANTED.