THE youth market, which accounts for more than 50 percent of the country's total population, has become a major attraction for tech gadget manufacturers.
In this regard, premium online-driven smartphone brand Infinix has introduced its newest smartphone model Note 7 aimed at the mid-market segment that is searching for a high-performance yet affordable and stylish alternative.
Moreover, the launch also coincided with the brand's comeback in the Philippine market and kicks off a series of exciting new product reveals in the coming months.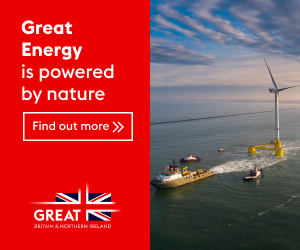 Infinix, which has been focused on sales and distribution on e-commerce platforms since its first entry into the Philippine market in 2015, is banking on renewed optimism among Filipinos being one of the top Internet and social media natives around the world, and one of the most discerning smartphone consumers.
"We are very proud to launch Note 7 to global markets. Note 7 carries forward the DNA of Infinix by offering the most premium smartphone experience and powerful features through stylish designs, trendy technologies, and high-quality hardware to software experience.
"Note 7 is the device that combines Infinix's technological innovation strength with our deep insights into our target consumers' real needs to deliver an overall enhanced experience for all types of content consumption and user scenarios. We are confident that both our fans and new users will be amazed by the the phone when exploring and perusing unlimited new wonders with cutting-edge technology in the newest yet most price-friendly Note 7 in its price segment," Benjamin Jiang, managing director of Infinix Mobile, said in a press statement.
Jiang said the Infinix Note 7 comes with a lot features to suit the lifestyle of the youth market. For comfortable viewing, it has a 6.95" HD Infinity-O display and a MediaTek Helio G70 CPU performance, ideal for mobile gamers.
Meanwhile, the 48MP Quad AI camera boasts of the highest pixel count in its price range. Moreover, the XOS 6.0 operating system based on the latest Android 10 system elevates users to a new level of experience, according to Jiang.
Jiang pointed out the Note 7 packs a powerful punch with its dual stereo speakers featuring DTS and audio optimization to produce crisper, louder and more balanced sound regardless of content format—movies, games, music and more.
He also stressed the Note 7 is capable of operating longer hours with a 5,000mAh battery and industry-leading 18w Super Charge 3.0, reaching 18W charging speeds that gives users' worry-free, full-day guarantee of capturing their day and night life on the move. "It is also faster and more intuitive with a side-mounted fingerprint sensor for unlocking the phone with a tap in an instant, upgrading the fluidity of the smartphone experience," he said.
Jiang noted the launching of the Note 7 is a major event for Infinix's Note series, as it vows to introduce to consumers a broad range products for daily use scenarios—from nonstop picture-taking, work and social media leveraging, to gaming, movies and entertainment consumption.