You deserve to drive a luxury car that was built with utmost attention to detail, and craftsmanship that is recognized by the most discerning car enthusiasts. Don't you think it's time to reward yourself with the Lexus model that you've been pining for?
Well, owning a Lexus has just become easier with these offers that we have created especially for you, for these selected models. From the very moment you get behind the wheel of the Lexus ES 350; Lexus IS 350; Lexus RX 350, RX 350 F Sport, RX 350L, RX 450h; Lexus NX 300, NX 300h, NX300 F Sport; Lexus UX 200 and the Lexus UX F Sport, you will instantly feel the satisfaction of knowing you came away with an amazing deal. The immediate gratification of driving home in a Lexus that was built to exceed your expectations cannot be compared. But don't wait too long. These offers are only available this September.
You can get to know the Lexus lineup without leaving the comfort of your own home with Lexus Remote. To begin a hassle-free and contactless purchase journey visit this link. You will then be contacted by a dedicated sales consultant who will be pleased to guide you.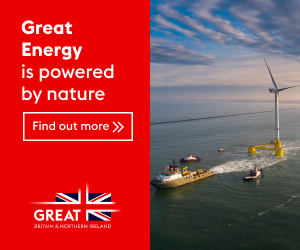 The participating models with a 30% downpayment, 24-month term, at 0% interest are below:
The Lexus ES 350 (SRP 4,478,000) midsize sedan showcases a human-centered cabin; a coupe-like silhouette; advanced passive and active driver-safety technologies; and an innovative infotainment system with a 12.3-inch display and 17-speaker Mark Levinson Premium Surround Sound System. Its wheels are 18-inch noise-reducing alloy wheels finished in a hyper chrome metallic coating. It also has the Hands-free Power Back Door feature. You can open and close the trunk with a simple kicking motion under the rear bumper. Under its hood is a 300hp 3.5-liter V6 engine mated to an 8-speed automatic transmission. It is worth noting that the ES is also Lexus's most popular sedan model.
The Lexus IS 350 (SRP 2,948,000) compact sedan delivers the pinnacle of control thanks to its drive-mode selection and paddle shifters behind the wheel. Electric power steering offers precision and feel, while under the hood, the IS 350's 312hp 3.5-liter V6 engine paired with the 8-speed sport direct-transmission will bring a smile to your face. This sophisticated transmission features a clutch that locks the torque converter in gears two through eight during hard acceleration. Front bumper air ducts, aero stabilizing fins, and a sharp rear end enhance the aerodynamics of the entire body, further helping the IS 350 slice through the air.
The Lexus RX 350 (SRP Php 4,378,000) midsize luxury SUV is a technological showcase. Apple CarPlay and Android Auto connectivity allow you to use dedicated smartphone functions via the dashboard touchscreen display. How's that for modern-day convenience? Because it is the pioneer in the luxury SUV segment and is one of the most popular SUVs in the Philippines, the RX is available in three other variants. You won't be lacking in choice as there is an RX that will suit your every demand.
The Lexus RX 350 F Sport (SRP 4,938,000) will satisfy the enthusiast driver who is also looking for a practical crossover for the family. Its 20-inch twin-spoke aluminum wheels; F Sport dials; dimpled leather seats; perforated finish on the steering wheel and shift knob; and aluminum pedals are just a few of the features that set the RX F Sport models apart from its siblings.
The Lexus RX 350L (SRP 4,858,000) variant takes practicality to a whole new and luxurious level with the addition of a third-row built with a slide function. Rear seats slide, recline and fold virtually flat in a 60/40 split, while storage compartments are conveniently spread throughout the interior. The exterior also features stylized brake lamps, LED headlights, and illuminated door handles.
The Lexus RX 450h (SRP 5,178,000) is powered by a V6 3.5-liter direct-injection engine with front and rear electric motors that enhance fuel economy. The hybrid drive is mated to an innovative CVT that lets you feel even closer to the road with responsive acceleration and assertive torque while maximizing fuel efficiency. It also features an EV drive mode for low speeds. It is super silent and has no emissions. That's eco-friendly motoring for these environment-conscious times.
The Lexus NX 300 (SRP Php 3,208,000) delivers 235hp and 350Nm of torque to all four wheels via a six-speed automatic transmission. Power comes from a turbocharged 2.0-liter inline 4-cylinder direct-injection engine. For a more engaging driving experience, the NX 300 features a gravity ball sensor that detects when the car is braking, accelerating, or cornering, and finds and holds the right gear.
The Lexus NX 300h (SRP 3,678,000) features a Hybrid System Indicator that displays real-time information about the hybrid system's output and regeneration, encouraging you to adopt an eco-friendly drive. This variant features Lexus Hybrid Drive which draws power from both electric and petrol motors, resulting in instant torque and rapid acceleration. Talk about guilt-free fun.
The Lexus NX 300 F Sport (SRP 3,708,000) has a front grille that uses an F-mesh pattern with the same jet-black plating used on the RC F. The F Sport seats feature integrated foaming technology to keep you firmly in place even during aggressive driving. Plus, the cabin features dimpled leather with an exclusive perforated finish on the steering wheel and shift knob. If you are in need of interior legroom, the distance between the NX's front and rear seats is a class-leading 962mm.
The participating model with a \50% downpayment, 12-month term, at 0% interest is below:
The Lexus UX 200 (SRP 2,538,000) is the gateway model into the world of Lexus and the ideal crossover for the buyer who is demanding more in a vehicle. It offers SUV performance, stunning design, and the nimble handling of a hatchback. Its Sashiko-quilted leather seats and dashboard trim are unique Japanese elements that highlight the craftsmanship that goes into the creation of the UX. Driver connectivity us unparalleled, too.
(UX F Sport also included)
———
Don't wait any longer. You know that you've earned the distinction of owning a Lexus. It is the car you deserve. You may visit the Lexus Remote, or with a visit to the Lexus Manila dealership. You can also try the Lexus Remote Guest Experience, where customers who want to get to know the Lexus lineup of vehicles intimately can do so from the comfort and security of their own homes.
This promo is available from September 8 to 30, 2020 and is subject to bank approval. Chattel mortgage is free when using UCPB.
To learn more about this promotion visit the Lexus website at https://www.lexus.com.ph/en/promotions.html