Retail prices of hotdogs could increase by about P20 per kilogram if the tariff rate applied on mechanically deboned meat (MDM) of chicken reverts to 40 percent, according to a high-ranking official of San Miguel Food and Beverage Inc. (SMFBI).
SMFBI Senior Vice President for Corporate Affairs and Strategic Planning Group Rita Imelda Palabyab made this pronouncement on Wednesday during the Tariff Commission's hearing on the petition of the Philippine Association of Meat Processors Inc. (Pampi) to retain the tariff of MDM at 5 percent.
Palabyab said the estimated price hike would render hot dogs, one of the most consumed processed meat products by Filipinos, "out of reach" of regular consumers especially those in the class D, E markets.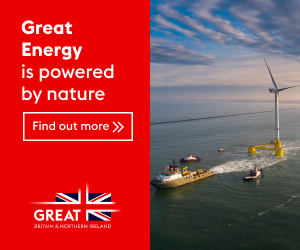 "We know by experience that even a P2 increase in the price of hotdogs already affects the volume that you can sell. Adding P20 will surely render the product out of reach of regular consumers," she said.
"To think that the penetration of hotdogs in the households is 80 percent and even among the D, E, sectors that is about 60 percent to 70 percent. Processed meats are now center of the plate much the same way as chicken or pork. That's the significance of processed meats to the food basket of the Filipinos," she added.
Palabyab said the cost of producing chicken MDM locally is "about double" of the price of imported MDM. This is because US chicken raisers, for example, are able to recover their production costs by selling few prime parts of the bird.
She also said SMFBI imported facilities in recent years to produce MDM for their internal use. MDM is a primary component of processed meat.
"We have to spread the cost to all the parts of the bird which is viable here since there is a market for breast, back, neck, isaw, feet. There's a market for those by-products. When we input those by-products in the machine to produce MDM we cannot do so at zero cost," she said. Pampi Spokesperson Rex Agarrado said the local industry does not have economies of scale to undertake massive production of MDM, noting that one facility requires 300,000 birds to 500,000 birds a day.
Agarrado shared that producing MDM using chicken rib cages costs P160 per kg, which is on a par with the value of a whole dressed chicken.
"That is why the cost of investment is very high and the recoveries very low," he said.
Pampi Vice President Jerome D. Ong said that despite the drop in the prices of local poultry meat, which they could also use for producing processed meat products, imported MDM is still cheaper.
Ong said their production cost would double or even triple if they use locally-produced chicken with bone. It would be 4 or 5 times higher if meat processors would debone the chicken and just use the lean part.
"It will be impractical for us to do that. I think to emphasize the point, the added cost if we do that could even be higher than the cost of the 40-percent duty," he said.
The hearing was attended by representatives from Pampi, United Broiler Raisers Association, Department of Agriculture, Canadian Embassy in the Philippines, and the United States Department of Agriculture-Foreign Agricultural Service in Manila.