THE power of the consumers' purse and their penchant for do-it-yourself (DIY) are redefining consumption patterns across Southeast Asia as Covid-19 continues to infect millions worldwide, according to a study released by global measurement and data analytics firm Nielsen.
In a statement, Nielsen said despite media reports of rising virus transmissions, Southeast Asians let the size of their wallets determine fast-moving consumer goods (FMCG) they will be buying.
Nielsen also noted that in countries like the Philippines, "routines of consumers at home" or their DIY behaviors and "homebound lifestyles" influence them to make purchases.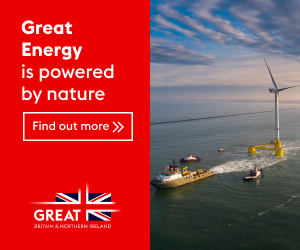 "As consumer response deviates from the news cycle, the building blocks of the everyday shopping basket have bent in the face of economic downturn and transformation of the workforce," Scott McKenzie, head of the Nielsen Intelligence Unit, said.
"Decisions will need to be made to reconcile purchase habits people have had in place for years alongside today's new reality, where health and value priorities compete side by side," McKenzie said.
In terms of cost, the Nielsen study showed that with less
disposable income, consumers are looking for ways to maximize their budgets. Consumers tend to prioritize health and their value needs.
Data showed 36 percent of surveyed consumers in multiple markets around the globe have noticed a decline in promotions across stores they've shopped at, and retail measurement confirms it.
Nielsen also observed a historically low level of trade promotion activity across various countries. Channel preferences are also shifting as the criteria for affordability evolves in the minds of consumers.
"As consumers become more discerning in their purchasing decision, FMCG companies need to think about their offering tailored to consumers' priorities, simplify omni-channel fulfillment and enhance shopping experiences in the new reality," Nielsen Managing Director for Consumer Intelligence in Asia Vaughan Ryan said.
Nielsen said DIY behaviors and demand for in-home branded experiences have persisted even beyond living restrictions and store re-openings in many Southeast Asian markets.
Around 24 percent of consumers surveyed in the Philippines switched pack sizes, suggesting that they are seeking FMCGs that suit their homebound lifestyle.
In-home consumption
Across Southeast Asia, consumers continued to demonstrate a focus on in-home consumption, where food and dairy saw strong uptake in markets like Singapore (up by 42.6 percent vs last year), the Philippines (11.4 percent) and Malaysia (6.8 percent).
"Companies that can intelligently align with DIY behaviors will succeed in empathizing with current consumer interest in creative, cost-conscious and safe consumption," McKenzie said.
"Consumers are already willing to do the legwork to bring a product experience into the safety of their homes. Therefore, companies have the opportunity to seize that interest and respond with affordable, accessible and branded take-home experiences," he added.
Nielsen said it expects that due to these changes, consumers may soon redefine the significance and meaning of the FMCG goods they buy.
Around 83 percent of consumers in Asia Pacific said they were cutting down their expenses in the second quarter of 2020 compared to 73 percent in the pre-pandemic fourth quarter of 2019.
Among surveyed consumers who have changed their spending, 30 percent or more are spending less on takeaway meals, holidays, out-of-home entertainment and new clothing.
Nielsen predicts that consumers will turn to consumer goods as a means to fulfill emerging entertainment and experience gaps in smaller ways.
Across Southeast Asia, Nielsen said there are already signals of strong demand for FMCG categories that could benefit from this rationale reset.
Data showed that key segments in Singapore have experienced an acceleration in sales during the year-to-date period ended in June including snacks (+25 percent) and alcohol (+15 percent).
"Consumers throughout the region are constrained to spend as every purchase holds greater significance, while those consumers who remain insulated, too, will justify premium spending based on benefits and convenience," Ryan said.
The Covid-19 Behavioral Reset study presents how behavioral responses could differ according to the circumstances and level of personal impact the pandemic has had on consumers.
Predictions are made across the spectrum of two polarized consumer groups, namely, insulated spenders and constrained spenders.
Across Asia nearly two out of every five consumers or 38 percent said they have been impacted by Covid-19 versus 32 percent of consumers globally.
The predictions also help to identify and anticipate the differences in future shopping behavior between constrained and insulated spenders, who span the spectrum of consumers who have and have not been personally or financially impacted by Covid-19.
The study aims to help retailers and manufacturers to recalibrate strategies around how consumers will transform behaviors due to the prolonged socioeconomic impacts of the pandemic.