---
For any business, location is quite important to thrive and succeed. The importance of location was highlighted during the Covid-19 pandemic wherein people have been experiencing limited movement.
With the reality of having restricted movement under the lockdown period, property developers are now giving more importance in developing projects that provide the basic essentials.
Ayala Land has an excellent track record in developing master-planned estates that offer a balanced mix of residential, commercial, lifestyle components, and green open spaces that help communities and businesses grow.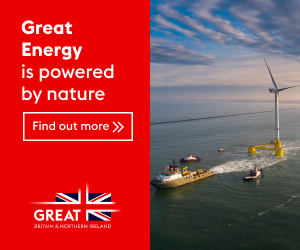 Vermosa, Ayala Land's 725-hectare mixed-use estate in Cavite, is an example of a well-planned estate.
Ayala Land Estates AVP Cris Zuluaga pointed out the original plan of Vermosa to house a one-of-a-kind sports complex is just timely as it seeks to promote a community with a balanced and active lifestyle, which has become all the more important in this pandemic.
She added Vermosa could provide locators good business opportunities from the young and active population surrounding Cavite towns and nearby Alabang has to offer, not to mention about 500,000 workers the estate is expected to have once fully completed. Zuluaga also noted it is also a bustling area with commercial, industrial, and IT zones, presenting solid opportunities for anyone looking to enter that market.
"The potential for growth in this area of Cavite continues to be unmistakable despite of the impact of the pandemic to construction and development, but we are now back on track with the easing of quarantine guidelines," Zuluaga said.
"We maintain an optimistic view of the future of our estates as these are designed for the long term and are all grounded on sustainability," added Zuluaga.
Meanwhile in the Calabarzon area, Nuvali, Ayala Land's 2,290-hectare eco-city development spanning the cities of Santa Rosa, Cabuyao and Calamba in Laguna, is emerging as its premier regional growth center and is positioned to follow the path of Makati as the next business and lifestyle district in the south.
Zuluaga said Ayala Land wants to expand the number of locators in Nuvali as it continues to offer commercial lots for Peza and non-Peza locators in the estate. East Bloc, its upcoming commercial district, would be the perfect place to set up office buildings, hotels, condominiums, or other institutional facilities.
Moreover, Zuluaga said Nuvali also houses Lakeside Evozone, a 65-hectare commercial district which has already attracted multinational customer solutions firms Concentrix and IBM and into their BPO offices in this part of Laguna. Retail and recreational facilities like Ayala Malls Solenad, Seda Hotel and The Monochrome Events Place are also rooted within the district.
The 74-hectare mixed-use estate Arca South is geared to be another success for Ayala Land because of its proximity to Makati and Bonifacio Global City.
Zuluaga stressed Arca South is a good investment now since prices are bound to appreciate the same way other Ayala Land properties have. Land values at Bonifacio Global City have posted a 17-percent compounded annual growth rate (CAGR) since 2003, while land values in Makati CBD have shown CAGR of 14 percent since 1994.
Zuluaga said the appeal of Arca South's commercial district to investors will get stronger as it is accessible to several upcoming government infrastructure projects, such as the South East Metro Manila Expressway, Taguig Integrated Terminal Exchange, and the Mega Manila Subway.
Zuluaga said the development of Alviera will enhance Ayala Land's position in the north. Alviera, in partnership with Leonio Land, is the 1,800-hectare urban development in Pampanga intertwined with the natural features and views of Porac.
Alviera is just five minutes away from the SCTEx Porac exit, 20 minutes from the Clark International Airport, 45 minutes from the Subic Freeport and 1.5-hour drive from Manila. Zuluaga said Alviera offers a strategic location for multinational and regional businesses looking to take advantage of emerging economies in the Central and North Luzon regions.
East Commercial Center,one of Alviera's key centers, allow lot owners to utilize their property into commercial, institutional, multi-family residential, or accommodation uses. This commercial district is strategically surrounded by institutional facility, Holy Angel University, the 64-hectare Alviera industrial park, as well as different Ayala Land residential brands such as Alveo and Avida.
The estate management unit of the company will ensure that communities run smoothly, adapt and recover quickly from challenges.
"Soon, confidence will return; economic activities will increase, and so our efforts today are focused on ensuring that our developments are well-positioned for resurgence and remain as strong platforms for growth," Zuluaga shared.
As the pandemic continues to pummel the country with living in the new normal, Ayala Land is pulling all the stops to enable a resident, office worker, or business owner in an Ayala Land commuity to hope of a better life in the future.