---
ON hindsight, the damage caused by University of Santo Tomas (UST) men's basketball Coach Aldin Ayo's Sorsogon City bubble could have been avoided.
Had Ayo—or UST officials—asked the Commission on Higher Education (CHED) about his intention to keep the Growling Tigers in fighting shape while quarantines are enforced, there would be no "bubble" crisis.
"A simple phone call would have prevented the problem," CHED Chairman Prospero de Vera III told BusinessMirror on Tuesday, adding the resigned UST coach, through university officials, didn't have to go deep into complications for the Tigers to resume training amid the Covid-19 pandemic.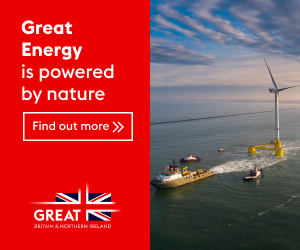 "The CHED is here to help all universities and colleges," De Vera said. "We have a specific team that handles such cases—requests—that borders on seeking exemptions from the protocols imposed by the IATF [Inter-Agency Task Force on the Management of Emerging Infectious Diseases]."
"I don't understand why the universities do not coordinate with CHED," he said.
The UST Sorsogon City bubble is bound to turn even uglier.
Tigers captain CJ Cansino was dropped from the team because of defiance and three players transferred to other schools. The UST athletic department was rattled with Fr. Ermito de Sagon, OP, making a comeback to replace Fr. Jannel Abogado, who quit amid the controversy.
UST acknowledged the bubble but stressed it was "not a university-ordered activity"—but the school still has to heed the CHED's show cause order and explain why it should not be penalized for violating IATF guidelines.
Ayo resigned as the kitchen got too hot for his tough coaching acumen, leaving a Tigers' lair in disarray.
The ill-advised bubble is now under the scrutiny of the IATF and the Department of Justice, which was tasked by Malacañang to handle violations of protocols during the pandemic.
And comes the Department of the Interior and Local Government (DILG) as a major part of the picture.
"Did the UST team violate ordinances imposed by LGU's when they traveled to Sorsogon City?" said De Vera, stressing the bubble is one complicated issue that involves several government agencies.
But de Vera painted the bubble as one major lesson learned during the pandemic.
"There is a right way to do it, and there is a wrong way to do it," De Vera said. "If you want to be exempted [UST team holding a bubble], make a request to the CHED, do a workable proposal."
De Vera said dozens of schools have submitted proposals for exemptions for various reasons and that many, if not most of them, were granted by the IATF.
He also said that several reports of IATF guidelines violations have passed through his desk and are now being investigated, including National University's (NU) case that involves its student athletes getting stranded at the school's Manila and Calamba campuses.
"The universities should not hide anything from the CHED, we can work things out," he said.
The University Athletic Association of the Philippines (UAAP), meanwhile, praised the CHED for creating a technical working group (TWG) that would formulate return-to-training guidelines for student athletes.
"The UAAP is committed to helping with this initiative as one of our stakeholders of collegiate sports in the country," the league said in a statement.
"We will be presenting our point of view as an athletic association as well as those of our individual member-schools responsible for the care of student athletes," it added.
UAAP Executive Director Rebo Saguisag is part of the TWG along with UP College of Human Kinetics Dean Francis Diaz and Far Eastern University Athletic Director Mark Molina.
The National Collegiate Athletic Association (NCAA), on the other hand, would only order its student athletes to return to training once face-to-face classes resume.
"The position of the NCAA is that if there are no face-to-face classes, we won't allow face-to-face practice," NCAA Season 96 Chairman Fr. Vic Calvo of Letran said.
The NCAA also has a representatives to the TWG. With Ramon Rafael Bonilla