Myopia or "nearsightedness" is when a person cannot see faraway objects clearly. Things up close like reading a book or looking at a phone is clear but things further away like driving or looking at a board is fuzzy. Myopia is caused by any of a combination of age of onset, genetics and lifestyle.
It is recommended by the American Optometric Association and the Optometric Association of the Philippines that children as young as three years old be brought to an eye care practitioner, either an optometrist or an ophthalmologist, for a full scope exam.
After your eye care practitioner takes a full family medical and eye history, visual acuity should be measured both for at distance and at near. A visual acuity of 20/20 distance at the time of examination does not necessarily mean that the child has no risk for myopia.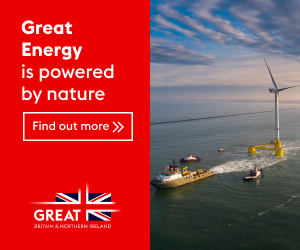 Since most kids now are looking at near, the visual acuity at near and how the eye muscles work at near are also good indicators of whether a child will later develop myopia. The way both eyes work together should also be assessed. An eye that has a tendency to be turned in or out (esophoria or exophoria) can be observed through a set of prisms held in front of the child's eye.
Length of the eyeball
Measuring the length of the eyeball can be done in a minimally invasive way through biometry, where a small drop of anesthesia is instilled in the eye. This should ideally be part of a routine eye exam done at least every six months for those who are at high risk for myopia development, onset or progression.
When an eyeball grows longer than expected, there are serious eye diseases that may be acquired. This includes cataract, glaucoma, retinal detachment and myopic maculopathy. These eye conditions, if not detected early, can cause vision loss.
In 2018, Professor Noel Brennan from Australia presented during the American Academy of Optometry meeting that Asians have 44 percent longer axial lengths than non-Asians across all age groups. Dr. Kate Gifford from Myopia Profile pegged the normal expected axial length at 26mm. Anything longer than this has a higher risk of acquiring complications of high myopia.
There is an increasing number of children, teenagers and working adults who spend less time outdoors and more time indoors usually in front of gadgets and devices. This will be the population with an age group between three to 17 years old which makes up at least 52.24 percent% of the Philippine population.
Young age group
It is this age group that is prone to acquiring myopia. The World Health Organization and the Brien Holden Vision Institute has projected that by the year 2050 half of the world's population will be myopic.
We cannot sit down and not do anything. We have to act now. Bring your kids to an eye care practitioner and make sure a full scope eye exam is performed. Myopia preventive measures can also be practiced and observed through the following:
Engage in more outdoor sports activities like badminton, Chinese garter, tumbang preso, piko, patintero or simply taguan. These physical activities also make our mind work since it also entails some form of strategic thinking. Biking, skateboarding and kite flying will make use of our visual senses for far than at near.
More green time and less screen time. Spend more time outdoors to decrease the chances of getting myopia.
Consider audio books for those who love reading. This gives our eyes time to rest and minimizes the effort of our eyes to focus.
Make sure that you read in an area where the light is properly positioned and the amount of light is adequate.
Children who want to watch TV should be encouraged to sit at least 3 meters away.
Maintain a reading distance that is equivalent to the distance from your chin up to your elbow. This can be done by clinching your fist and putting it under your chin and then placing the elbow on top of a table to position the reading material. This is called the "harmon distance."
That sight is precious is plain to see. Take good care of it.
Dr. Carmen Abesamis-Dichoso is the CEO of Abesamis Eye. She is the treasurer of the Asia Pacific Council of Optometry-Executive Committee, a member of the World Council of Optometry- Legislative Regulations and Standards Committee, International Affairs Committee Chair of the Optometric Association of the Philippines, Clinical Director, Healthy Athletes Program of the Special Olympics Asia Pacific Region, Fellow, International Association of Contact Lens Educators, Fellow, Philippine College of Optometrists and Fellow, American Academy of Optometry.