---
KUALA LUMPUR-BASED SmartBite has entered the Philippine market in line with its goal of becoming the go-to corporate catering company in the region.
"We intend to be the largest food catering marketplace in Southeast Asia and to do so, we are dedicated to continuously provide professional caterers with the best easy to use tech tools for them to satisfy the catering needs, which are massively moving online around the world," said SmartBite Chief Executive Officer and Cofounder Alessandro Voltolini.
With their latest venture, he said the company wants to tap into the catering industry for the country's information technology-business process management (IT-BPM) sector.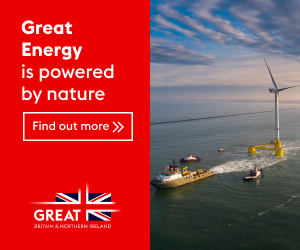 "Currently, there are more than 1.35 million employees working under the IT-BPM industry. By 2022, this number is expected to reach 1.85 million," he said.
Since its soft launch here, SmartBite has already managed to onboard a few regional corporate clients, including Zalora and other outsourcing companies.
The company seeks to replicate its principal's success by helping employers develop employee meal plan solutions that are flexible, affordable and easy to implement.
This is timely to the ensuing Covid-19 pandemic, its executives said, since most companies adopt the "work from home" setup in compliance to the social distancing protocols to help curb the spread of the virus.
"SmartBite helped us facilitate affordable and hygienic meal solutions for our frontliners during this challenging time which allowed our team members to focus on their jobs without having to worry about lunch every day," said Glenda Hernandez, head of human resources for Zalora Philippines.
"In addition, SmartBite arranged for packed food basket solutions that they arranged to be delivered to each of our employees' homes, which our employees appreciated very much as they continue to work from home during the pandemic," she added.
Powered by artificial intelligence, this corporate catering startup was launched in Malaysia 3 years ago, and since then has expanded with over 200 restaurants and caterers listed on its platform and a five-fold annual revenue growth. Its clients include Zalora, Lazada and General Electric, among others.
In June, SmartBite said it recorded a six-fold revenue increase as compared last year's record.
In the same month, it successfully delivered around 3,000 individual meals to employees of the Malaysian insurance company AIA Bhd and various residential addresses.
The food-tech startup is also in the midst of a pre-Series A funding round and is hoping to raise a capital of $2 million to boost scalability across the region. To date, the firm has already raised $900,000 from previous seed rounds. Roderick L. Abad