WE never seem to learn do we?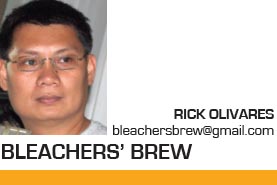 The University of Santo Tomas (UST) Sorsogon Bubble while directly the fault of its men's basketball officials and the athletic director have not been handled well post-controversy by the school itself, the University Athletic Association of the Philippines (UAAP), and even the local sports and education bodies.
Here's why.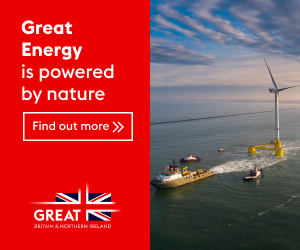 When the controversy broke, somethings should have been done right away.
Didn't Head Coach Aldin Ayo think that by kicking CJ Cansino off the team, there would be questions and chismis going around? The first thing they should have done was elevate the matter to UST sports officials.
There was no exit interview? His release was immediately secured? Within days, he had decamped to University of the Philippines (UP)?
So they blew that.
The second would have been for UAAP and UST officials to contain it—place a cordon sanitaire around the team to prevent the poaching of players and for proper interviews. How did they arrive in Sorsogon? In what manner? Were safety guidelines issued?
As it is, I asked a couple of players and the school never asked them for a statement. Maybe they went with what Cansino shared later—the private group chat among the players.
And that is another thing. The fact that those leaked private chats were later deleted, well, it only means it shouldn't have been shared in the first place.
It is what it is…it added fuel to the fire with some former UST players teeing off on the current squad or even Cansino. And it got uglier.
And here is the thing—why did it take so long for the other players to return to Manila?
If there are people at the scene of the crime, they aren't asked to leave pending statements and investigation. While not a crime per se, what happened was a serious breach of mandated protocols.
In the wake of all these revelations, UST Athletic Director Fr. Jannel Abogado resigned, a few more players left, and now Aldin Ayo has resigned.
There should have been a proper spokesperson for both the league and UST. In my opinion, it should have been a joint release because UST is the school in question.
Should it really take this long to arrive at the findings or come to a decision? That bubble thing could have been all sorted out in less than a day. This isn't the September 11 attacks that requires longer investigation.
And what was that bit of news that the Philippine Sports Commission (PSC) and the Games and Amusements Board (GAB) were not furnished a copy of UST's report?
Whether it was hubris or arrogance that initiated that bubble, being uncooperative isn't going to give UST brownie points. That's strike three if you ask me.
So the PSC and GAB said they would sanction if the league doesn't do its job. Therein lies more problems. Then the Commission on Higher Education weighed in by saying that UST broke IATF quarantine protocols.
While we all know that, it presaged any results or findings.
Maybe they didn't mean to say anything except the media asked. And the media are only doing their job. If all the parties concerned had acted sooner than later or cooperated, then it would have saved some of the speculation that went about.
There is nothing wrong with arriving at a correct decision. It's just that all these investigations seemed rather disjointed.
This pandemic has seen a lot of drama and dangling sub-plots than a K-Drama series. You have the problems of Philippine football and now these college teams breaking quarantine (National University and UP are now in the mix for varying reasons).
Now…for the decision.