Not too many may be aware of it but August 28 is a red-letter day for pet lovers or as they are now usually referred to, fur parents. Created by award-winning American blogger and cat lover Deborah Barnes in honor of her departed cat Jazz who passed away on this date in 2013, Rainbow Bridge Remembrance Day serves as the occasion to remember the pet companions that we loved and lost.
Taking the observance of this special day a step further, celebrated singer-songwriter Trina Belamide recently wrote and recorded "Beyond the Rainbow Bridge." Also known as the "Pet Loss Song," Trina said the song is "dedicated to our beloved pets who pass on to the next life, especially those we need to put down."
"I wrote this song because I super love animals. I've always been so sad…and cried many times…whenever friends have lost their pets. So I felt compelled to write this song to both honor pets and hopefully help heal the hearts of pet owners," Trina told SoundStrip in a recent interview.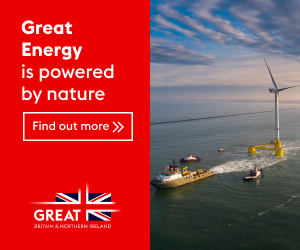 Best known for songs like "Tell The World of His Love," "Now That I Have You" and "Shine" that became huge hits for other artists, the multi-awarded composer originally introduced "Beyond the Rainbow Bridge" two years ago with a simple lyric video that she posted on her Facebook page and YouTube channel.
"Many people shared it even back then," she quipped. "The one thing I regret about writing this song is how many people who loved it have been crying after watching the lyric video. But I guess it can't be helped."
Before she decided to re-release "Beyond the Rainbow Bridge" this year, Trina again considered looking for another artist to record it but ultimately decided on doing it herself.
"Aside from the complications of looking for an artist that felt strongly about this, and dealing with their label….this really IS a super personal song, very close to my heart and I know it resonates with people around the world," she further pointed out.
Trina said the thought of losing a beloved pet is a big reason why she does not have her own furry companion right now.
"I don't have my own pet now because I'm not ready for the responsibilities of fur parenthood. And I don't think I can handle it emotionally if I lose my pet. I think I can probably handle it if I lived with other people and there were pets. But if it's just me and I have pets that I treat like my own children, and then I lose them eventually, even the thought of it already makes me teary-eyed."
The ongoing pandemic has very few silver linings but in the case of Trina, the resulting lockdown has allowed her to view her musical career in a different light. In recent years, she has been one of the vanguards of Original Pilipino Music, sharing her talent and broad experience in the industry as one of the mentors in songwriting camps sponsored by PhilPop and FILSCAP where she is a board member.
Although she has released her own album in 1995 (Here At Last) and an EP in the early 2000s (Happy Valentine's Day), Trina has since focused more on songwriting and record production. But that may now change starting with "Beyond the Rainbow Bridge."
"I think it's a good time for singer-songwriters, because now you can be your own label. This singing-songs-myself is still kinda new to me. But it's certainly something I'm starting to look into," she admitted.
Taking baby steps, Trina is considering "reviving" her own songs or at least the ones within her range and not birit types like "Shine," she cracked. An album is far from being in the works but yes, she will release singles every now and then. With over 16,000 monthly listeners on Spotify, finding an audience for her music should be the least of her concerns.
And with a solid following on both her Facebook page and YouTube channel in addition to also being active on Twitter, Instagram and of course her official website, Trina Belamide has all the necessary platforms for her music to thrive.
Trina Belamide's "Beyond the Rainbow Bridge" is now available on Spotify, Apple Music and all major streaming platforms.