The once busy street outside your home has become an eerily quiet road for nearly four months now. Unsurprisingly, the unfamiliar and deafening silence has plagued your mind ever since—tormenting a part of you that often seems distant and unreachable.
Sociology has taught us that humans are inherently social beings, epitomized by the old catchphrase, "no man is an island." Isolation or solitude for an extended period may then affect their mental wellbeing or worse, cause behavioral changes.
Thus, being "cut off" from one's social circles, colleagues, and family can spark different mental health problems, such as anxiety, depression, sleep disturbances, and even post-traumatic stress disorder (PTSD).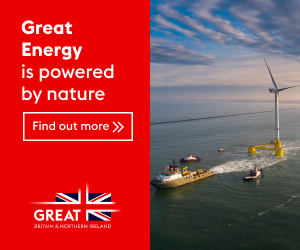 With the onslaught of the coronavirus disease (COVID-19) infections in the country, the Department of Health (DOH) recognizes not only the immediate physical harm that the virus has been prompting but also its mental and psychosocial impact to Filipinos.
However, just like the rest of the world, the pandemic has posed many challenges to our health sector, especially when it comes to balancing physical and mental health aids.
In fact, the National Center for Medical Health (NCMH) has reported increased mental health concerns experienced by local residents, frontliners, and repatriated Overseas Filipino Workers (OFWs).
Jean Goulbourn, the founder of the HOPELINE hotline in the country, also stated that the coronavirus threat has resulted in a near 200% increase in calls in the past few months—70 to 85% of which are triggered by high anxiety.
Unfortunately, in a country with over 100 million population, Goulburn pointed out that there are less than 5,000 licensed psychiatrists, psychologists, and guidance counselors available to provide mental health assistance.
Anxiety, depression, and other mental health concerns
Indeed, community lockdowns are designed to minimize COVID-19 transmission, but the strict quarantine measures have caused unintended consequences on the mental health of many Filipinos.
Studies show the prolonged confinement may provoke depressive symptoms, anxiety, loneliness, pessimism, deteriorations in cognition, and disruption in sleeping patterns.
Many of these symptoms are due to the constant distress over routine activities, lack of opportunities to socialize, absence of emotional support, and the feeling of uncertainty as the current health dilemma remains unsolved.
Government response
Recently, the NCMH has launched its Telemental Health Response program, an internet platform for remote psychosocial support sessions.
Dr. Bernard Argamosa, NCMH's psychiatrist, stressed out how mental health must be included in the response and recovery initiatives from the COVID-19 pandemic. She also assured that medical health professionals are doing their best to provide all the services the patients need.
To contact their mental health crew, dial one of their hotline numbers: (917) 899-8727 or (917) 989-8727.
Apart from NCMH, the University of the Philippines- Diliman (UPD) also offers their hand through psychosocial services or UPD PsycServ. The organization arranges telepsychotherapy for free, workshops, organizational training and consultation, and research in the growing body of academic literature for Filipino mental health.
To get in touch with the UPD PsycServ, you may send a text or Viber message to 09063743466 or 09167573157 with your name and concern. You may also fill out their online form to receive a call from PsycServe volunteers.
Private entities' initiatives
The deadly strain of coronavirus has truly tested our country's healthcare system as the number of COVID-19 cases continues to increase. When it comes to mental health, however, many private organizations and non-governmental institutions show their support.
For instance, Globe Telecom has made the toll-free HOPELINE 2919, a suicide prevention hotline, possible by providing the necessary technology for it. With the creation of HOPELINE in 2012, over 14,000 calls, relating to depression, suicidal thoughts, and relationship problems, have been received.
The company also renders New Good Feelings (NGF) MIndstrong with free hotline service so that its responders can continue to receive and process calls from the 2919 HOPELINE even while working from home.
Globe believes that this project can help turn the tide and raise awareness on mental health by offering various opportunities for people to seek help and support.
On the other hand, online consultations via Konsulta MD allow individuals to speak with a doctor at any time of the day. All you need to do is give their 24/7 hotline a call by dialing 79880 on mobile and (2) 779-88000 (toll-free for Globe/TM) on a landline to start your basic consultation session.
Lastly, if you are seeking a safe space for mental support, join Hope Bank, a public Facebook group that imparts encouraging content through music, quotes, art, and poetry.