One of the six artists initially signed by Island Records Philippines, singer-songwriter Zack Tabudlo first made a splash in 2014 as one of the more impressive contestants during the maiden season of The Voice Kids.
Even then, Zack has shown some potential and seems headed to a promising solo career, as later evidenced by the warm reception in his first three singles, "Stay Here," "Mahal O Biro" and "This Is Love." He eventually found himself spreading his wings, writing, arranging and producing for the likes of actor Carlo Aquino in the latter's remake of Rivermaya's "Balisong" and Sharleen San Pedro in the songs, "Everything Will Be Alright" and "Pusong Naliligaw."
Notwithstanding the ongoing pandemic, Zack looks forward to an even rosy future with Island Records Philippines starting with his recently released single, "Nangangamba." Written a year ago, Zack says the engaging mid-tempo ballad is inspired by a failed romance.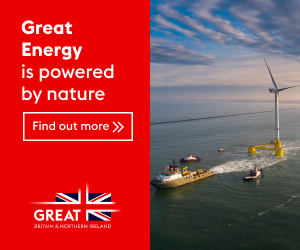 "I wrote down some lyrics about the things I was going through at the time. I was in a situation where I felt like someone I liked was playing too hard to get, and the song pretty much circles around that idea: that sometimes when we play too hard to get, we lose people who really love us or people who [turn out to] feel the same way," he recalled.
In a recent interview with SoundStrip, Zack talks more about his music and the thrill of being part of the Island Records family.
1. What do you know about Island Records before you were signed?
I always knew Island Records was a really big international label, one of my favorite artists and influences in music is also part of the label which is Shawn Mendes.
2. How were you discovered by Island Records Philippines?
It all started with someone i knew for a very long time and he's now the managing director of MCA Music or Universal Music Philippines, Enzo Valdez. We've been working together with some music videos in the past. I reached out to him a couple of times because I knew he owned this record label before called Sindikato and I wanted to explore new labels and start a new journey with my music with him at the time, but he didn't push through signing me under that label because he had bigger plans for me.
About two years have passed and he became managing director of MCA PH, next thing you know we were making big plans with my music and officially became part of Islands Records Philippines. Of course, I'm very happy and honored to be part of the family.
3. How would you describe your music and what do you think makes it more suitable for your label's image and rich history?
I think it's the versatility and flexible side of mine when it comes to music production and as well as singing. I grew up listening to a lot of different genres from alternative rock to R&B, Hip Hop to Ballad, and a lot more. Everything that I write and produce have different touches of genres, I can have a track sounding like Vertical Horizon, a track sounding like Justin Bieber, I can go with Shawn Mendes' style, LANY, and a bunch of different artists. I know Island Records have very unique artists, and I know that my flexibility when it comes to singing and music production sets me apart from all of them.
4. How was your creativity affected by the pandemic and resulting lockdowns?
The lockdown was actually an advantage for me in a way, because I had all the time in the world with music and I get to focus a lot more. Before, it was a 50/50. Had to focus in school and at the same time with my music so it was such a hassle for me to focus on writing and production.
5. What can we expect from you, music-wise in the coming months?
Definitely different styles and more music. I'm really excited to share the tracks I've been making, as well as the future of my music with Island Records Philippines.
Watch the official lyric video of Zack Tabudlo's "Nangangamba" here: