By Jovee Marie dela Cruz & Butch Fernandez
---
WHEN he was painstakingly shepherding through Congress the Telecommuting Act, more popularly known as the Work-from-Home (WFH) law, Senator Joel Villanueva never imagined that in barely a year since its enactment, his legislation would provide the framework and shelter for industry and labor crippled by pandemic-induced lockdwns.
Overnight, what many businesses had taken too long to acknowledge reluctantly complying with the law's mandate for each workplace to have its own internal implementing mechanism for telecommuting suddenly became a necessity, not an option. Indeed, it became a matter of survival for millions of workers faced with the chilling reality that the colleagues and friends and clients they mingle with each day could in fact be asymptomatic carriers or "super spreaders" of Covid-19. Or, vice versa, they could be threats to them as well.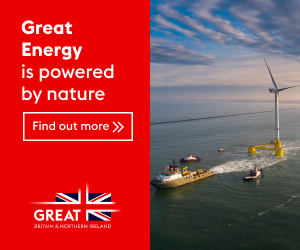 And so, as the stringent, sequential lockdowns were declared in Luzon starting mid-March, companies from conglomerates employing tens of thousands to small and medium companies with a few hundred or dozens found themselves in the same boat: they must migrate as many of their workers to impromptu offices in their own homes, if only to save lives.
Suddenly, worries about how to supervise employees remotely or ensuring quality of work; for workers, how to be able to charge overtime or, at least, avoid work spilling over into personal time these soon dissolved as the three letters "WFH" became the general rule.
Still not over
STILL, the work is not done, as Villanueva himself acknowledges, even after passage of the law. Already, some legislators in both chambers have said they'd want it amended in order to incorporate the lessons learned from the law's baptism of fire, i.e., the Covid-19 pandemic.
"We should continue to introduce meaningful legislation that prepares our country for ongoing trends around the world," the chairman of the Senate Committee on Labor said, pointing out that the Work-From-Home Law gives employers more flexibility when it comes to new ways of working.
"It may not be for everyone, but businesses in general should consider transforming their operations to ensure business continuity with very minimal disruptions in case of an unexpected event like the Covid-19 pandemic."
Acknowledging the lessons learned from its first implementation, Villanueva would not readily claim credit for anticipating the game-changing scenarios in the world of work that would suddenly become the norm for many businesses.
"Work from home is one of the ways to ensure continued productivity and operations, as we have learned today in the midst of the Covid-19 pandemic," Villanueva said in an interview with the BusinessMirror.
Tech advancement
HOWEVER, he noted that infrastructure remains to be a challenge in terms of implementing WFH arrangements.
The senator said the Department of Information and Communication Technology (DICT) should continue its implementation of the Free Public Wi-fi [wireless-fidelity] law, as well as pushing telecommunication companies to improve their services.
The DICT also has to "work continuously with various government agencies, including the local government units, in lessening the requirements and process cycle time for the grant of permits for the construction of cell towers and other related telecommunication structures," according to Villanueva.
The senator's view strikes a harmonious chord at the Lower Chamber from Deputy Speaker for Finance Luis Raymund L. Villafuerte.
According to Villafuerte, good Internet service will benefit Filipino with work-from-home arrangements.
Internet speed is crucial to the timely accomplishments by workers of their assigned jobs.
"Disruptive technologies are already around and corporations need to be open to technological advancements for them to survive and gain competitive advantage," Villafuerte said in a statement.
Citing a survey by the Employers' Confederation of the Philippines (ECOP), Villafuerte said 87 percent of Philippine-based companies are open to telecommuting if there would be favorable factors such as better Internet connection.
The ECOP survey aimed to determine the prevalence of telecommuting practices following the enactment into law of the Telecommuting Act (Republic Act 11165).
Realizing benefits
TELECOMMUTING has become the "new normal," according to Rep. Juan Fidel Felipe F. Nograles of Rizal.
"Be it because of the continued health and safety risks posed by physically reporting to work during this pandemic or because of the realization of the benefits and advantages of working from home, telecommuting has permeated into society and is most likely here to stay," Nograles said.
Hence, Villafuerte said, "this is probably the time for our companies to give RA 11165 a chance by pilot-testing or trying out this alternative job arrangement of allowing their employees, if possible, to work in their homes instead of reporting to their respective offices until this new viral outbreak subsides."
"We now have this opportunity for employers to support RA 11165 while at the same time help the national government fight the global outbreak of [Covid-19] by letting their workers, if possible, to work in the safety of their homes until this global emergency situation subsides, with the use of their computers and other telecommunication technologies," added Villafuerte, the principal author of the Telecommuting Act in the House of Representatives.
Upon Agreement
VILLAFUERTE'S appeal is based on the spirit of the law that only encourages employers to allow telecommuting.
Telecommuting allows employees in the private sector to work at home with the use of telecommunications and/or computer technologies, instead of them having to go to their respective offices on a daily basis.
The law states that "an employer in the private sector may offer a telecommuting program to its employees on a voluntary basis, and upon such terms and conditions as they mutually agree upon provided that such terms and conditions shall not be less than the minimum labor standards set by the law, and shall include compensable work hours, minimum number of work hours, overtime, rest days and entitlement to leave benefits."
But at the outset, Villanueva made it clear that the adoption of a WFH arrangement is not mandatory.
"It is voluntary on the part of the employers and the employees based on their mutual agreement," he said. Villanueva clarified this arrangement could not be made mandatory because "enterprises are differently situated and some jobs are not suited for a work-from-home arrangement."
Guarantees labor standard
THE voluntary tone of RA 11165, however, is currently superseded by the government's Covid-response on labor, with guidelines stating that work-from-home should be adapted to every extent possible.
The tough requirements for reopening work sites employers must provide shuttle, ensure constant workplace disinfection and give all means for protection for workers are also proving to be disincentives for onsite operations; thus making working from home, at least during the pandemic, an option that's easier to manage.
Villanueva hastened to point out that the enabling legislation signed into law by President Duterte in December 2018 guarantees that any telecommuting program "should not be less than the minimum labor standards set by law."
Affirming that the WFH Law treats employees fairly, Villanueva reminds employers to ensure that telecommuting employees are "given the same treatment as that of comparable employees working at the employer's premises."
"Employees on a work-from-home arrangement should not be isolated," the senator stressed. He added that employers "must ensure that measures are taken to prevent the telecommuting employee from being isolated from the rest of the working community in the company."
The senator has another reminder: "the employer will be responsible for taking the appropriate measures with regard to software to ensure the protection of data used and processed by the telecommuting employee for professional purposes."
Getting more productive
ACCORDING to Villanueva, scientific studies show that workers become more productive when they have flexibility.
He cited a University of Stanford study showing that call center employees actually increased their productivity by 13 percent when allowed to work from home. Another study from the University of Texas at Austin, he added, showed telecommuters worked 5-hours to 7-hours more than their in-office counterparts.
"For employers, the adoption of a telecommuting work arrangement can also lower the overhead costs of companies, and provide a bigger talent pool to the company," the senator said.
He cited another study showing that IBM Corp. achieved a 40-percent to 60-percent decrease in real estate cost per site after the Big Blue began a telecommuting program in the 1990s. Such move translated into $35 million in savings for IBM in a year.
On the other hand, Villanueva added that AT&T Corp. reduced overhead by 50 percent and cut office space from 12 floors to 2.5 floors when they equipped their southwest sales force with laptop computers.
Laying the groundwork
MOREVER, the senator said the law also "helps reduce our carbon footprint because we spend less time in traffic and we reduce the cost of going to work. It gives workers the flexibility to manage their time well."
That plus-point for telecommuting did not factor in the day public transportation would be literally halted by a pandemic.
"Having a pandemic was farthest from our imagination during the deliberations of the Work-From-Home law. Our priority in pursuing the bill has always been to prepare for the Fourth Industrial Revolution by laying the groundwork for workers in the future in terms of doing their work," Villanueva told the BusinessMirror. "The law ensures that those who would opt to work-from-home are assured their rights and terms of their employment should not be lower than the minimum standards set by law."
To be fair, the senator credited fellow lawmakers, as well as employers, for not putting up major challenges, thus enabling the bill's passage.
"Thankfully, there was no major opposition to the bill."
He added that "in fact, during the discussion of the bill, several employers even shared their experience in implementing a work-from-home work arrangement and how it benefited their workers and their companies."
Employer acceptance
ASKED if he was guided by certain models in other countries when they crafted the law, Villanueva recalled a report of the International Labor Organization (ILO) when telecommuting started in the 1980s.
"Now, telecommuting is a global practice which is observed in the Asia Pacific Region, Americas, Europe and parts of the Middle East, especially in components of work like communication and architecture," the solon said. "Unfortunately, very few companies have adopted telecommuting in the Philippines."
Villanueva noted that in 2014, the US Software company VMware Inc. did a study involving corporations with more than 500 employees in the Philippines.
"They found out that 70 percent of their respondents who worked 'on-the-go' claimed that they were more productive and creative. Also, 93 percent said that they used their smartphones for work while 73 percent said that working-from-home is an ideal work."
The solon acknowledged that "on making telecommuting mandatory, not all industries or sectors can implement a work-from-home arrangement, adding a quip: "For instance, I doubt if morticians would want to bring their work home."
Overhead expenses
BUT not every Filipino is happy with the arrangement because of the unexpected costs of working from home.
One of them is Jake Batac.
"My siblings and I started working from home in March following the implementation of the community quarantine," Batac said. "We are using several gadgets such as laptop, tablet and cellphones for our everyday work and all of these [gadgets] need electricity to work."
According to Batac, while telecommuting gives them flexible arrangements, "working from home also gives us additional expenses, such as payment for electricity consumption as well as Internet connection, which come out from own pocket."
He said their electricity bill has doubled from P6,000 monthly prior to the quarantine to P12,000.
Rep. Divina Grace C. Yu of Zamboanga del Sur said these additional expenses are paid for out of the employee's own pockets without additional income.
Nograles added that aside from increased electricity bills and unreliable Internet connectivity, other challenges in the work-from-home arrangement include increased stress and disturbed mental health.
"In this light, it is but proper to legislate measures that would assist the Filipinos transitioning to new modes of work and alleviate their concerns," the lawmaker said. "One of these concerns is the sudden surge of electricity expenses at home."
New bills filed
REPS. Yu, Nograles and Leonardo L. Babasa Jr. of Zamboanga del Sur have separately filed measures seeking to expand the coverage of the Telecommuting Act and providing incentives for employees like Batac.
In House Bill (HB) 7093, Yu said employers of big companies and micro, small and medium enterprises alike have already advised their employees to no longer physically report to their respective offices and simply work from their respective homes as part of precautions to prevent the spread of the virus and protect their own employees.
Yu's HB 7093 seeks to expand the coverage of RA 11165 to include the public sector as government employees also require assistance. The proposed bill also seeks to require employers to provide employees who are telecommuting with a non-taxable allowance of P1,000 (currently equivalent to around $20.60) per month to allay the additional costs of utilities incurred from telecommuting.
Nograles is also pushing for the passage of his HB 7107 to provide telecommuting employees with allowable tax deductions for electricity expenses to cushion the blow on the probable surge in their bills as they adapt to telecommuting. That is, if their employers do not provide them with allowance.
Similar legislation that provides telecommuting employers non-taxable cash buffers to subsidize their additional costs for internet and electricity is being pushed in the Senate by Sen. Francis Tolentino.
WFH incentives
SHOULD the employer provide allowances, Nograles said his bill also wants allowances exempted from taxes so employees receiving such "enjoy the benefit to its full extent."
Under HB 7107, individuals earning compensation income shall be entitled to a deduction of P25 from their taxable income for every hour worked under a work-from-home or telecommuting arrangement.
Provided, that the employee shall certify under oath, the number of hours served under the work-from-home or telecommuting program for the year, which shall be filed as an attachment to the employee's income tax return.
Also, the bill provides that allowances or other benefits granted by employers to their employees to cover expenses necessary for telecommuting, not exceeding P2,000 (currently at about $41.20) per month, shall be considered as non-taxable benefit.
Amounts granted in excess shall be subjected to existing tax rules. This is provided that employees receiving this benefit shall no longer be entitled to the hourly deduction from income tax provided under the same proposal.
Also, the bill seeks to entitle an employee to an additional 50-percent income tax deduction for allowances granted within the specified ceiling.
Allowance, tax deductions
BABASA'S HB 7190 also seeks tax exemptions for employees working from home.
"While working remotely has been a 'muscle memory' for some sectors of the industry, those who were forced to shift had to adjust and develop new habits to sustain productivity in work," Babasa said.
He also cited increased electricity bills and unstable Internet connection as major challenges to employees on a WFH arrangement.
Babasa said his legislative measure seeks to provide workers with allowable tax deductions for electricity expenses to cushion the blow on the probable surge in their bills as they adapt to telecommuting, if their employers do not provide them with allowance.
Likewise, this bill will also ensure that similar allowances and benefits given to the employees are exempt from the imposition of tax.
"Finally, this bill will also encourage the furnishing by the employers of these needed allowances by allowing them to deduct 50 percent of the amounts they furnish to their employees for income tax purposes," Babasa said.
Citing Department of Labor and Employment data, Babasa said more than 111,000 workers employed by at least 2,300 business enterprises have been affected by measures against the Covid-19 outbreak.
"Those fortunate enough to retain their bread and butter despite the pandemic are either facing the daily struggles of commuting and transportation to and from the office or working" from home, the lawmaker added.
Respecting views
ARE there provisions of the law that could have been improved so that the law would be more suited to the challenges of the Covid-imposed lockdowns, both for employers and employees?
"We crafted the law to be dynamic, recognizing the continuous evolution of technology," Villanueva replied. "Instead of amendments to the law, [the] DOLE can amend its implementing rules and regulations to suit any changes in the market."
At the same time, Villanueva said he was open to fellow lawmakers suggesting amendments to the law, barely a year since its implementation, even as he played down perceived shortcomings in the law itself, or in its implementing rules and regulations.
"We respect the views of some of our colleagues who are pushing for amendments to the law; we are always open to discussing these proposals and listening to various stakeholders on what they think about the proposed amendments," he told the BusinessMirror, quickly adding that, "nevertheless, our position is that some of these suggestions can be immediately addressed without need for amendatory legislation to the Telecommuting Law."
For instance, he noted that on the grant of a telecommuting allowance by employers, the BIR could include this allowance in its guidelines on de minimis benefits, which are benefits of small value given to employees such as rice allowance, clothing allowance, and the like.
Devastating
ASKED to cite how the work-from-home law saved the day for many businesses, the senator acknowledged that the lockdown has been devastating for the economy.
"For businesses who managed to continue operations through [the] work from home [set up], that meant continued productivity, easing the impact of the lockdown. Not only that, the recognition of this work arrangement also ensured that employees continue to have work despite the closures of their physical offices, ensuring a steady flow of income at a time when there are so many people losing their jobs."
Asked what motivated him to work for the bill's approval up to enactment in 2018, Villanueva noted that the WFH law or Telecommuting Act is "a landmark piece of legislation as it gives our workers flexibility, work-life balance to give them more time to spend with their families, rather than spending several hours in traffic especially in Metro Manila."
He emphasized that when it was being discussed in Congress, the idea of working from home due to a pandemic was far from everyone's minds.
With the pandemic, however, that will definitely change.
Image credits: Job Ruzgal