---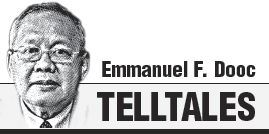 The 2020 Democratic National Convention, which will officially proclaim the party's presidential and vice presidential standard bearers begins today in Milwaukee, Wisconsin. For the first time in history, this year's convention will be virtual, minus all the excitement and the rapturous crowd, but is still expected to send the Democrats across the nation to frenzy and solidarity. The convention shall create a further surge in Biden's favor, which will widen the lead of the challenger over the incumbent president. Most pollsters placed Biden ahead by at least 10 percent. It's no wonder that President Donald J. Trump has even suggested postponing the November 3 election and has rejected the release of funds to the US Postal Services to derail the implementation of the mail-in ballots that many Democrats adopt.
As usual, the convention will be heavy with speeches from the leading lights of the Democratic Party headed by former Presidents Barack Obama and Bill Clinton, but focus will be on the newly anointed running mate of Biden, Kamala Harris. Her speech definitely will be one of the most watched and listened to by political observers from both sides of the political aisle. But who is Kamala Harris?
In the preface of her autobiography, "The Truths We Hold: An American Journey", she introduced herself: "My name is pronounced "comma-la; like the punctuation mark. It means "lotus flower", which is a symbol of significance in Indian culture. A lotus grows under water, its flowers rising above the surface while its roots planted firmly in the river bottom." Kamala, despite suffering from social prejudices as a daughter of immigrant parents and racial discrimination as a member of the black and Asian minority, demonstrated her prodigious talents and shining qualities as a student and as a young lawyer. While Kamala has been reaching for the stars, her feet are firmly planted on the ground.
Kamala was raised by a family where political activism was second nature. She was born to a highly educated couple. Her parents are graduate students in Berkeley, and they both earned their doctorates and excelled in their respective fields. They met while marching in the streets. They joined the anti-Vietnam protests and marches for civil rights and voting rights. Her grandmother, Rajam Gopalan, was an active community organizer back in India and championed the cause of the abused women in her country. Her grandfather P.O. Gopalan worked with Gandhi to win India's independence from Britain. Kamala practically imbibed the liberal ideas of social justice and human rights from her family and "learned that it was service to others that gave life purpose and meaning." Her parents often brought her and her sister, Maya, in a stroller to street protests and civil rights marches. While still a toddler, during meals, her mother would ask, "What do you want? And Kamala, without any cue, would yell on top of her voice, "Fwee-dom." Her diminutive mother, only 5'1", told her that "being a good person meant standing for something larger than yourself; that success is measured in part by what you help others achieve and accomplish." And she always told Kamala and her little sister: "Fight systems in a way that causes them to be fairer, and don't be limited by what has always been." That's how she developed political consciousness and to stand for her rights and those of others.
It was no surprise that after passing the bar, she chose to serve the Alameda County district Attorney's office and later transferred to San Francisco D.A. Office. Kamala was the first black woman to be elected as the Attorney General of California. She again made history by becoming the first black senator from her state and only the second black woman senator in the nation's history. But her journey was not always rosy. She flunked the bar examination on her first attempt. She dilly-dallied on her first run for an elective public office—the District Attorney of San Francisco. She knew it would be a bruising and expensive contest to run against her former boss. But she was inspired by the foremost black novelist, James Baldwin, who said: "There is never a time in the future in which we will work for our salvation. The challenge is in the moment; the time is always now."
In her book, "The Truths We Hold: An American Journey", Kamala wrote: "We need to speak truth; that there are forces of hate in this country—racism, sexism, homophobia, transphobia and anti-Semitism—and we need to confront them. We need to speak the truth about what it will take for all American workers to earn a living with dignity and decency. We must speak the truth about who we send to jail in this country and why. We must speak the truth about companies that make a profit taking advantage of the most vulnerable among us. And I intend to do just that." Yes, if and when you get elected, Kamala.
Kamala's climb to the top of her game as the first woman of color to become a nominee for VP by any major political party hopefully will eventually hurdle the barrier, which had been previously attempted without success by two women, Geraldine Ferraro and Sarah Palin. This is not to mention Hillary Clinton who went for the biggest prize of them all, the presidential plum. If Biden wins in November, Harris will be the first woman VP of the US and hopefully make her the first female American president. Go ahead Kamala, break the glass ceiling. With your enormous ability, the sky's the limit.