Best known for her sensational stint in the popular talent search series, Ireland's Got Talent, young singer Shaniah Rollo went on to do well in other major competitions in Ireland before embarking on what has so far been a very promising solo career.
And not even the COVID-19 pandemic can slow down her upward trajectory. Not one to let idle time go to waste, Shaniah was one of many performers who took advantage of her extended "vacation" from the live circuit to fine-tune her craft, even as she also found the time to release a brand new single.
Last June, Shaniah covered Jamie Rivera's moving ballad, "Heal Our Land" for SoundStrip Live & in Quarantine. In her most recent interview with SoundStrip, Shaniah talked about her latest single, "Complicated," what she has been doing during the still ongoing lockdown and how she keeps her pristine voice in tip-top condition.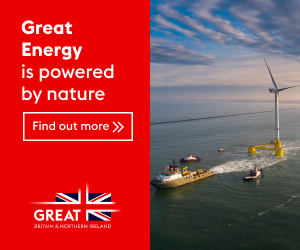 1. What has kept you busy during the lockdown?
I learned how to master music using YouTube. I really wanted to post proper covers on my YouTube channel. My dad helps me with it and it is so much fun! I want to learn more about it in the future. I do a lot of online performances too, I do live videos on Next Music which is an app where a lot of artists promote their music. I sometimes perform live on our page called RJA productions, along with the other members like Alisah Bonaobra, Vincent Jao III, Myko Mañago and Jessamae Gabon. They are all very talented artists.
When I'm bored, I do live videos on my Instagram about anything but not really a singing type of live. Other stuff that keeps me busy this quarantine is watching Netflix since I am a very big fan of anime. I also decided to lose weight this quarantine so I've been trying to eat clean since I really had a bad diet before. And of course, I help my mom around the house to make sure it's clean and tidy.
2. How do you keep your voice in top shape?
I'm not really a professional but, what I do is go for a run, lip drills and singing from a low note to a high using soft falsetto to strong falsetto. I sing most of the time while I'm doing something else like, while I do chores or take a shower. I listen to a bunch of music on my playlist which I learn a lot from.
3. Can you share some info about the songs you recently recorded?
I have a few songs produced by Madame Rosabella Jao Arribas. I recently released my second single entitled "Complicated" under RJA Productions. Written by Dan Tanedo and arranged by Nino Salazar. This song is for people who is unsure whether to suppress the love they are feeling to someone because they are afraid of getting into a proper relationship, since love isn't always fireworks and butterflies. It could also have a serious impact in a person's feelings.
"Complicated" is a slow type of music. I also released my first single, "Too Young" early this year, The song was composed by Arnie Mendaros and the music engineer is Dante Tanedo. It's for teens who wants to be in a relationship so badly. It reminds people not to rush about getting into a relationship because they are too young. It's a pop and upbeat type of song.
4. Who would you want to collaborate with, given the chance?
If given a chance. I would like to collaborate with Michael Pangilinan, Sam Conception, Unique Salonga.
5. I believe you've also earned a following in Ireland and I guess, other parts of the world. How do you stay in touch with your fans?
Yes, I earned a following in Ireland and other parts of the world because here in Ireland is where it all started. When I joined Ireland's Got Talent in 2018 and became one of the semi-finalists, I was very shocked about the feedback that people gave me around the world including Irish people.
I stayed in touch with them by joining Irish local competitions on TV like Realta Agus Gaolta and Junior Eurovision Ireland. I also performed in some events here in Ireland such as the charity day, and the National day. Due to Covid-19, however, I now have to do live performances online.
Listen to Shaniah Rollo's "Complicated" here: