---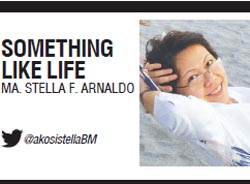 SO let me just confess right now: I went to a restaurant a few weeks back to have a Korean barbecue meal with a couple of friends, who love not only eating but also "exchanging notes," ahem, about people and things.
It was a Saturday, and we all thought there would be less people because office workers would be staying home. We had taken advantage of the government's policy to reopen of restaurants (at 30 percent dining capacity then, but at 50 percent capacity now) to get together amid Covid-19. A Zoom meeting just can't provide the same level of satisfaction as physical social interactions. And with Internet connections constantly dropping, one needs to constantly reconnect and wait for everyone to get back online again—a major drawback when a hot topic is being discussed.
The restaurant we dined at has been quite popular even pre-Covid-19 because of its reasonably priced cuisine, and not surprisingly it was almost full that day. Yes, we had to seat about one to two seats apart from each other at our table, but I noticed that most tables in the establishment were full.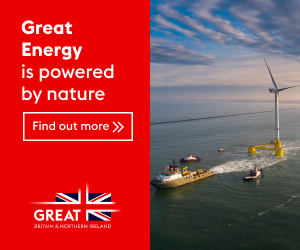 It did offer a measure of contact-less payment. No cash was exchanged, and our host paid for our meal with her credit card. But there was no taking of health history whatsoever, not even my temperature. (I am guessing this could be because the mall security itself does this already for all tenants and guests.)
The same was true for the cafe we went to after lunch to have coffee and cake. No health declaration form needed to be filled up, no temperature taken, but people queued at a respectable physical distance before entering.
Diners choose where to sit, and if you just happen to be at a table where the next table is occupied, a flimsy screen is used to separate your table from theirs. At our table, we consciously chose to sit diagonally from each other to keep our social distance.
It was, of course, a joy to get see the ladies again despite straining our vocal cords to talk because we were seated so far apart from each other. (And I had to constantly look behind my back and around to check that no one was listening in to our conversation which could, uhmmm, incriminate us in any court of law.)
We finally separated four hours later but, as is our usual, continued gabbing via private messaging.
The next day, the Department of Health reported the highest single-day rise in Covid-19 infections in the country. I told the ladies that…ooops! The next time we see each other might be in January. Sure, we always wear our masks everywhere we go, but with that many being infected, it was going to be extra risky to meet up again.
A few days later, my ahijada who works in the building next to said mall where my gal pals and I had dined, said her building had been undergoing disinfection because there had been a number of Covid-positive cases there. What's worse, the owners of the building, a prominent business clan, had not made any public announcements about having Covid-infected employees and their disinfection of the building.
I now wonder if the disinfection included the mall because, of course, office workers in the office building often go there on their lunch breaks, for shopping, or dinner after work. The mall even had an upcoming food and produce event. But I suppose being a listed company, the owners preferred to keep things on the down low so as not to scare their shareholders away and drive down company shares.
There's no saying when Covid will leave our midst. There have been constant reports of vaccines being tested, but none have yet panned out for commercial use. Meanwhile, all our sacrifices to stay home more than four months have come to naught, as people in power still can't seem to effectively manage Covid's impact.
The authorities have opened the economy but have limited public transport. Worse, they choose the pandemic period to again experiment on managing traffic along Edsa.
They have reopened malls but it is not yet apparent when people will actually be going back to do more than shop for groceries. I noticed even at a P390 sale price on a T-shirt at a popular Japanese-branded apparel shop, most of its branches have remained empty.
Along with the health crisis, we are dealing with a crisis of confidence. Authorities have to do more to get us, the public, to start spending again to lift the economy. However, the future seems so uncertain, we can't even trust their policies. They have so far passed an Anti-Terror Law, closed down ABS-CBN, and are now relying on chismosas to point to Covid-cases in their neighborhood. Lawmakers have yet to attend to pending bills designed to stimulate the economy.
The only sensible thing authorities have said so far is for everyone to wash our hands often with soap and water, and to wear face masks or shields when leaving our homes. Then we are told to clean our mask by spraying alcohol on it or washing it with gasoline. I mean, whatever….
Image credits: AP