---
PRETTY soon when Filipinos all over the world sing the folk song "Bahay Kubo," something new in this modern times will instantly cross their mind: T-HOUSE!
T-HOUSE is basically a brand—a universal brand to lead the Tiny House Movement here in the Philippines. "Tiny House? T-HOUSE! Originally, the business model was to become a new technology product supplier supported with after market products and services and will supply modular impermanent designer prefab products. Until T-HOUSE joined The Final Pitch.
Through the guidance and mentorship of the investor-judges from the program of CNN Philippines's The Final Pitch, T-HOUSE evolved to become a property developer.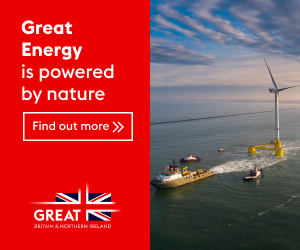 Tagline: "T-HOUSE is a property developer with product-driven dream projects."
The Tiny House Movement became a huge hit in the US and T-HOUSE aims to bring the movement here in the Philippines, but with a familiar localized twist. This led to the emergence of the T-HOUSE Movement. The T-HOUSE Movement is something that will suit more the cultural lifestyle of Filipinos, especially those in the province. But before T-HOUSE was even launched, a devastating pandemic shocked the world. T-HOUSE then, as well as the T-HOUSE Movement needs to adapt to the new normal. The needed pivot was influenced by the seemingly endless community quarantines.
With people mandated to stay at home for their safety, it gets increasingly more difficult to cope, especially for those who live in congested cities and metropolis. People yearn for more space, freedom to move, for that longing to breathe fresh air.
The world is veering to what we now call the new normal. Several adjustments are now taking place in order to bring people back to the normal grind, so to speak.
The T-HOUSE Movement is literally about moving—to help humanity move out from the stressful city to a more serene vicinity; moving from loving all sizable to loving small; moving from a sophisticated life to a life that is satisfyingly so simple. Succinctly, it is a movement to leave stress, to love small, and to live simple.
In principle, loving small and living simple is easier when we leave the city and live in the province. Similarly, this change of lifestyle is realized when we live in a smaller house. Living in a tiny house, we can only have our topmost necessities. "Love small, live simple."
Coincidentally, this T-HOUSE idea aligned well with one of the priority projects of our government due to the effects of the global pandemic: Balik Probinsya Program (BPP).
The BPP executive order is signed. BPP aims to better prepare the Philippines in responding to emergencies such as the current Covid-19.
"BPP aims to decongest Metro Manila, promote robust regional development, and encourage equitable distribution of wealth, livelihood, opportunities and economic growth nationwide…," according to news. Government agencies concerned are urged to plan long-term solutions to help the country recover more quickly from the Covid-19 crisis and help Filipino adapt to the "new normal."
T-HOUSE, as a new real-estate property developer through the T-HOUSE Movement, is now focused on a niche market to fully support the BPP through Farm Estate Development. Farm Estate Development, also known as Farmlot Subdivision, was described well in this Sunstar article by Roberto A. Capili:
"Principally, the Philippines is an agricultural country. Sadly however, government has not yet fully tapped our agricultural lands for productive endeavors. For us to be able to do something about the situation, we must frankly admit, government cannot provide all necessary support and assistance to develop our agricultural lands. We believe this is where the concept of a Farmlot Subdivision or Agri-Estate Farming could come in."
"Primarily, Farmlot Subdivision or Agri-Estate Farming is a private-led initiative which aims to contribute its humble share in agricultural productivity at the same time serves as a real- estate investment vehicle and funding source for agri-business ventures."
T-HOUSE branded this business as FARM-T-HOUSE. When one thinks of a farmhouse in the Philippines, automatically it is the "Bahay Kubo."
Anyone familiar with the "Bahay-Kubo" song knows that surrounding the tiny house is a garden of vegetables of different varieties. "Bahay Kubo [farmhouse], kahit munti [tiny], ang halaman doon [plants], ay sari-sari [variety]," as the song goes.
The FARM-T-HOUSE was launched in a simple online live event on May 22, 2020. The program was headlined by the T-HOUSE Manifesto supporting Balik Probinsya: "Go home to your province, if you have. Transmigrate to a new one if you don't."
At the launch, a video presentation entitled IMAGINE-The New Normal was shown. It's a vision of a new way of living, a countryside lifestyle as contrasted from the hustle and bustle of city life. Watch it at YouTube: https://youtu.be/k4lBEzxO4_o.
The T-HOUSE Movement helps people to have a new home in a happy, healthy and stress-free environment. And the way to make it happen is by providing services.
Visit the web site www.T–HOUSE.com and discover ways on how T-HOUSE will make relocating or transmigrating to the province way much easier. From providing transportation services to helping find properties in the provinces, one will find it a breeze moving back to the province.
Watch the entrepreneurs like T-House on The Final Pitch Season 5: Real-Estate and Livable Cities Edition. Premieres Sundays 8:30 p.m. with replays Mondays 9:30 p.m. and Saturdays 5:30 p.m. on CNN Philippines. Check out TheFinalPitch.ph to watch previous episodes and seasons.