---
When it comes to cancer preparedness, how is the Philippines faring compared     to its neighboring Asian countries?
The Economist Intelligence Unit report "Cancer preparedness in Asia-Pacific: Progress toward universal cancer control" sponsored by Roche, examines the findings from the Economist Intelligence Unit's Index of Cancer Preparedness and describes the complexities of the cancer challenge facing 10 Asia-Pacific countries: Australia, China, India, Indonesia, Japan, Malaysia, Philippines, South Korea, Thailand and Vietnam.
Based on the study, the Philippines ranks last for cancer preparedness in the region with an overall score of 42.6 out of 100, well below the regional average of 66.5, while Australia (92.4), South Korea (83.4), and Malaysia (80.3) lead the region.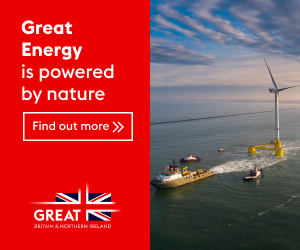 Asia-Pacific had an estimated 8.8 million new cases and 5.5 million cancer deaths in 2018. As of 2017, cancer was the third cause of death in the Philippines.
Changing demographics associated with aging populations and changing lifestyles mean this burden is only set to grow.
Countries in the vast Asia-Pacific region show great diversity in their healthcare needs, and responses to cancer are highly influenced by their stage of economic development.
For high-income countries with established healthcare infrastructures, they are primarily dealing with quality-of-care concerns.
Upper-middle-income countries are refining their universal health coverage systems to close access gaps and ensure financial sustainability.
Meanwhile, lower-middle-income countries are setting up the foundations for an increasingly important cancer challenge.
The research found a strong association between income level and overall cancer preparedness as measured by the Index of Cancer Preparedness: that is high-income countries outperform upper- and lower-middle-income countries.
Furthermore, a strong correlation was seen between the overall score in the Index of Cancer Preparedness and cancer control outcomes as measured by the ratio of mortality to cancer incidence in the countries.
This demonstrates that, in broad terms, better preparedness to manage the cancer burden equates with achieving better cancer outcomes.
Differences were observed between countries' ability to address the cancer burden. Given that as many as 70 people of cancer cases in low- and middle-income counties in Asia are diagnosed at a late stage, an emphasis on preventive services and moving from opportunistic to population-based screening is needed.
While Indonesia and Malaysia have demonstrated strong growth in health spending, and China has the biggest reduction in out-of-pocket health expenditure in our analysis, it is still only high-income countries that meet World Health Organization-recommended spending for universal health coverage.
Jesse Quigley Jones, editor of the report said: "While there is clear progress at the planning level, the translation of policy into health service delivery and improved cancer outcomes requires more emphasis."
Jones added that while upper-middle- and lower-middle-income countries are pulling together more comprehensive cancer control plans, "our index showed weaker performance in health system governance and service delivery domains suggesting progress in addressing health infrastructure and service capacity is more limited. A renewed political commitment is needed to address the cancer burden."
The Philippines was recognized as the only lower-middle-income country for a comprehensive national cancer control plan with its recent National Integrated Cancer Control Programme.
Universal Health Coverage (UHC) programs in Southeast Asia such as the Philippines have shown remarkable progress toward increasing financial protection among the poor and previously uninsured population.
The UHC in the country also referred to as Kalusugan Pangkalahatan (KP), is the "provision to every Filipino of the highest possible quality of health care that is accessible, efficient, equitably distributed, adequately funded, fairly financed, and appropriately used by an informed and empowered public."
It is a government mandate aiming to ensure that every Filipino shall receive affordable and quality health benefits. This involves providing adequate resources—health human resources, health facilities, and health financing.
Despite this, the country still faces the challenge to improve coverage and the quality of its data.
Like other lower-middle-income countries, the study suggests that the Philippines should focus its efforts in closing persistent access gaps and ensuring the quality of services across the cancer continuum through better infrastructure and service supply while prioritizing effective policies on tobacco control and healthy lifestyle promotion.