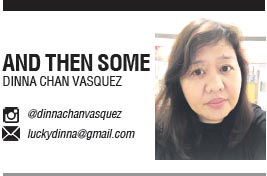 IN the past few weeks, my Instagram timeline has been filled with temptation. Of course, I would not succumb because I have so much makeup products, but that doesn't mean I'm not tempted. It's like window shopping without pressure and that, to me, is the best thing.
So this beauty account on Instagram (it's called @hmsist) run by some friends posted this Clio Professional eyeshadow palette and my other friends bought it, but I'm staying strong and looking the other way. The Pro Eye Palette in Coral Talk seems like the perfect neutral palette and it costs less than P2,000.
You could get it for even less than that on Shopee. I like the palette because it includes a mix of matte, satin and glittery eyeshadows. I actually would go for the one in Street Brick but it kind of looks like my Anastasia Beverly Hills Modern Renaissance palette, so no…or is it not yet?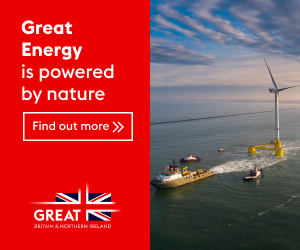 One other thing I've been eyeing on Instagram is the Charlotte Tilbury Pillow Talk Lip & Cheek Glow, which fans of the Korean brand 3CE say looks like the Take A Layer Multi Pot. I haven't tried the 3CE pot and I don't have the Charlotte Tilbury one so I can't compare. Knowing Charlotte Tilbury though, I'm sure hers is more subtle and glowy.
Back to Charlotte Tilbury: the brand released two palettes, one a rosebud-pink and the other a berry-pink. I want the latter one even if I don't need it. I am not getting it, though, because I have lots of cheek products, among other things.
Because of makeup artist Kristel Yap (one of the girls behind @hmsist), I am also interested in the Banila Co Hello Sunny Essence Stick in Glow. It is, based on its name, a sunscreen that's glowy. I am sad that I am the type of person who will be attracted by a product because of the word "glow" but I guess that's why these beauty companies do this.
So I've been following this girl named Yuri (@dewiestglow), who has the loveliest and, yes, dewiest skin. Yuri is a big fan of the brand Krave Beauty. Her favorite products are Great Barrier Relief and The Beet Shield. Krave Beauty was founded by influencer Liah Yoo.
The brand's slogan is #PressReset: "the action of taking a step back to listen to your skin's true needs and feed it what it craves." Aside from Great Barrier Relief and The Beet Shield, I am most interested in Kale-Lalu-yAHA, a chemical exfoliator, and the Oat So Simple Water Cream.
Thanks to @seoulfindsmnl on Instagram, I have been liking the look of Stimmung lipsticks in small plastic pouches. The brand is being marketed as fast beauty (just like fast fashion). Ten of these pouches can be bought for the price of one regular lipstick. These pouches are almost always sold out and the brand's customer base is composed off mostly young people. Each pouch, by the way, lasts for a week if you use it every day. For someone like me, this is ideal because I like to try products and then move on.
I also spotted the Abbamart x Spongebob collaboration at @seoulfindsmnl's page. Abbamart is described as a "beauty playground" that started as a maker of makeup brushes. Anyway, the brand's collaboration with the Spongebob Squarepants brand includes makeup brushes and sponges. They look well made and are inexpensive.
If you're on Instagram and you follow beauty accounts, you've probably seen Benefit Cosmetics new California Kissin' Colorbalm, a lip balm-lipstick hybrid that promises to keep lips moisturized for eight hours. I received a PR kit from the brand containing four of the 12 colors—Nude Pink, Berry, Ruby and Spiced Red. The Colorbalms are priced at P1,390 each. They are very popular because the face of the line in Korea is actress Kim Da-mi. Spiced Red is the color that's most popular because of her. I've been wearing the lipstick for several days and will do a proper review soon.
Window shopping on Instagram is the next best thing to shopping. Right now, it seems like a waste to buy clothes and makeup because where would you wear them, right? But you can always look and dream of the day we all go out again.