Based on the current guidelines for community quarantine set by the IATF and LGUs, malls are still operating under limited capacity—restaurants and retail shops can serve customers under certain limitations and ground rules, leisure and entertainment centers remain closed, and access to commercial establishments are still limited to those who are 21-59 years of age.
With such conditions, additional services to better cater to those who are unable to go outside are being rolled out continuously by Vista Mall and Starmalls along with their respective partners and tenants. These services can also be availed by those who are simply uncomfortable with going to public places given the current public health situation across the globe.
To augment the efforts of the government to keep people safe by limiting contact with others, the Villar Group launches DropBUY across all its malls—Vista Mall, Starmalls, and premium shopping destinations Evia Lifestyle Center in Vista Alabang and NOMO – A Vista Lifestyle Center in Bacoor, CAvite. DropBUY is a curbside pick-up system that enables customers to quickly and conveniently pick up items that they ordered ahead from certain stores. Ordering and payment settlement is processed separately by these stores while designated pick-up points are situated at easily accessible areas within mall premises.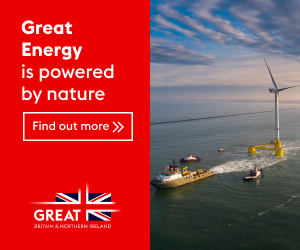 Strict monitoring is implemented in these pick-up areas to ensure that physical distancing is always observed, wait time is limited to 5 minutes, and handlers are equipped with complete personal protective equipment when handing over products to customers.
When paying for goods, shoppers are implored to use contactless methods of payment. Contactless app-based payment channels used by its tenants are highly encouraged as well as online credit card transactions or bank transfers. In cases where cash handling is inevitable, tenants are required to prepare exact change to ensure that contact is minimized between the handler and customer.
The DropBUY stations are available for use to all tenants of these malls, granted that they are following the regulations required by mall administration. Shoppers are encouraged to plan their trips and purchases ahead of time to make sure that trips are kept short and items are complete. Thus, eliminating the need for multiple shopping trips and unnecessary exposure to others.
The Villar Group, through its commercial and retail establishments, reminds all customers and partners to practice due diligence by following the health and safety protocol prescribed by the IATF and LGUs and wearing of proper protective personal equipment and hand hygiene whenever in public.
The shape of shopping has shifted, and retailers need to adapt to these changes to keep them afloat and continue servicing the needs of customers. With the introduction of new and innovative ways to shop, this is a giant leap towards navigating the new normal and rebooting the retail economy.
Vista Mall is the subsidiary of Vista Land with investment properties totaling about 1.5 million square meters of gross floor area around the country. Vista Land posted net income of P2.4 billion for first three months of 2020 with rental income growing by 34% to P2.2 billion for the same period last year.