---
DISTANCE learning is an effective alternative system that can address the current challenge in education and, at the same time, help the marginalized sector, according to the founder of a leading major educational provider.
In an e-mail interview with BusinessMirror, AHEAD Chief Executive Officer Rosanna Llenado said distance learning is a comprehensive learning platform that can provide students valuable knowledge on various subjects.
"Distance learning isn't just about attending classes or lectures online. Neither is it restricted to logging on to Zoom on your laptop or tablet," Llenado said. "It can also pertain to disseminating lectures or learning materials via other, more accessible mediums, such as through the radio, TV, or mail. This is especially important when we consider the many provinces that remain geographically disadvantaged with poor to no Internet connectivity or mobile phone signals," Llenado added.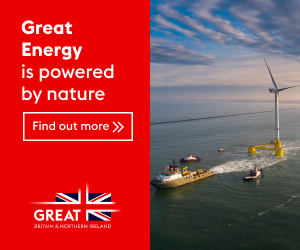 In a developing country like the Philippines, Llenado pointed out that television and radio remain relevant learning platforms especially to families belonging to the lower income bracket. Aside from being more accessible and affordable, television and radio can broadcast lecture with each grade level having a time slot and designated schedule. "There could also be radio broadcasts with the same lectures and schedules for those who don't have access to a television or a proper signal," she explained.
Llenado said reruns of educational shows, such as Hiraya Manawari, Bayani and Sineskwela would be be a big boost to distance learning. "I'm not taking any sides in the debate over ABS-CBN's fate, but perhaps the network and our government could come to an agreement over the free broadcasts of the aforementioned programs," she said.
Llenado stressed the priority now should be to help underprivileged children because their parents don't have the resources and access to quality education.
To make distance learning beneficial for the underprivileged, Llenado said the government needs to step in and step up. She said the following concerns need to be addressed to ensure distance learning will create an impact.
Widespread internet access. Reliable Internet connections are now a necessity for all households. It's high time for the government to get rid of all the red tape surrounding the infrastructure needed to make this happen. Pasig Mayor Vico Sotto, for instance, is already looking into how the city can improve Internet accessibility for its constituents. Alternatively, LGUs can look into the other mediums for distance learning.
Subsidized budgets for the necessary gadgets and equipment. We have to accept that not everyone can afford the gear needed for distance learning, and that the government should exhaust all means to help provide them. They don't need to provide everyone with laptops, but radio units would be a good start, especially for those in the more far-flung areas.
Standardized, free training for all teachers who will take part in the distance learning scheme. This includes how to use Zoom, how to record their own lectures and how to upload them, and perhaps even how to make suitable lesson plans.
Free distance learning orientation programs for parents and students in disadvantaged areas. Distance learning requires certain adjustments, and disadvantaged families need to be properly briefed on and guided through what they are.
Llenado nonetheless admitted distance learning is far from perfect. She said face-to-face interactions or the stimulating dynamics of a classroom is still the best method of learning. Moreover, she added distance learning will require more self-discipline than usual from everyone involved to be effective.
"However, it is the only option we have at the moment. Should anyone out there have any better ideas, I would be more than happy to hear about it," Llenado explained.