---
FIRST of all, I would like to use this moment to apologize to Ryle Santiago.
Ryle is one of the few (actually many because I'm malandi) new celebrities whom I have openly declared my love for.
We have tried to set up a one-on-one interview a couple of times but the timing was not right, as some of the items needed to be publicized about him were still being prepared. Or, by the time there was something newsworthy about him, he had become too busy, or his publicist would never invite me to his press conference. And since I'm also a "fabulous career woman who always does power business lunches," sometimes I get to be the one who's too busy for him.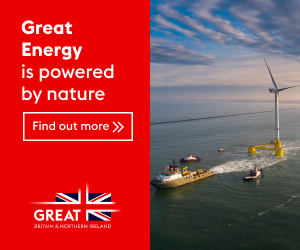 A few days ago, I got a press release which said:
"Ryle Santiago aches for being looked down on by the people around the girl that he loves in his debut song 'Iniismol,' released by Star Music and produced by TNT Records."
"It is a song about someone I loved for two years but we could never be," the Hashtags' member disclosed about the song's meaning. "The people around her didn't want her for me."
The raw sentiments in the track is Ryle's first venture into songwriting, which was arranged by his brother Lorenz Tan and Edward Del Fierro Mitra, and executive produced by TNT Records head Pete Dizon.
Despite the song's gloomy theme, Ryle said "Iniismol" also leaves an encouraging message about being vulnerable around someone.
"The song reminds me that even though things are destined to happen, we can do so much in opening ourselves, sharing our hearts and baring our souls to somebody," he said.
Ryle's hard work on the song has apparently paid off, given the many flattering reactions posted on YouTube.
First catching the attention of people as a member of the boy group Hashtags on It's Showtime, Ryle is also a multitalented artist. Aside from being a dancer, singer and host in the noontime show, he is also an actor and a brand ambassador. He likewise writes and performs his own music.
Don't be afraid to open yourself up despite what other people might say. Watch the music video of Ryle's "Iniismol" on ABS-CBN Star Music's YouTube channel, and stream the song from leading digital music platforms.
As of this writing, I never got back to him to schedule that one-on-one interview. Sorry again, Ryle. You know I love you and will always have my support, and I look forward to the day we can finally have that conversation.
I'm sure it will be exciting and one for the books. And to borrow the opening line of your song, hindi naman siguro "walang hanggang paghihintay" ang mangyayari before we finally get to do that damn interview.