---
HOURS after that marathon 10-hour hearing on the ABS-CBN Franchise at the House of Representatives on Monday, Twitter was ablaze with comments—mostly weighing in favor of the beleaguered broadcast giant—about how lawmakers had wasted so much time over issues that had nothing to do with the usual considerations for granting or renewing franchises.
Much of the disdain dwelt on how certain lawmakers, mainly the five representatives most opposed to ABS-CBN, were dragging in issues of the network's coverage "bias" and its penchant for dipping into political issues. However, as correctly pointed out by people who understand media's role in a democracy, none of that is at issue in whether or not a franchise should be granted.
One of those who trended on Twitter, Buhay Party-list Rep. Lito Atienza, tried with all his solitary might to steer back the discussions to the relevant issues of franchise grants, and called out Rep. Janette Garin for wasting, he said, more than an hour of hearing time to talk about her personal grudge against ABS-CBN's perceived mishandling of the Dengvaxia scandal, at her expense. As Atienza elaborated on later, a "hearing" is called exactly that, a "hearing," so lawmakers can listen to the resource persons they invited. And yet, he said, it seems the majority in the room fell deaf to the attestations, under oath, of a parade of regulatory agencies they dragged into this exercise. Questioned by lawmakers, these officials said ABS-CBN had no outstanding unresolved violation of any of the sort their respective agencies routinely monitor. There was the Bureau of Internal Revenue (BIR) for the taxes, the Securities and Exchange Commission (SEC), the Department of Justice and Bureau of Immigration, and the Kapisanan ng mga Brodkaster ng Pilipinas (KBP), the self-regulatory body for broadcast.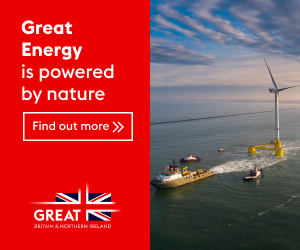 As expected, Atienza was cut short, and even accused of "bullying" his colleagues. This was a continuation of Cavite Rep. Boying Remulla's complaint in a previous hearing that Atienza used unparliamentary language in saying Rep. Marcoleta was "browbeating" witnesses, especially ABS-CBN.
Of course, it was obvious to all who was doing the bullying. But to those amazed by Atienza's remarkable fortitude in standing his ground even against many, a historical throwback may help. In 1984, a young Atienza, against well-meaning advice from relatives, sought a seat as an opposition leader in the Interim Batasang Pambansa dominated by the Kilusang Bagong Lipunan. Only six of them from Metro Manila survived the election juggernaut, and he spent the next two years in the then newly-built Batasan—the same one where he now sits—standing up for various issues against the Marcos dictatorship. About one week after the February 6, 1986 snap elections, when the KBL majority was determined to proclaim Marcos as winner, opposition lawmakers, Atienza among them, walked out. The gallery, jampacked with government workers, mostly metro aides, threw a multitude of one-peso coins (those were huge then, and heavy) at them. He recalled, "masakit pala ang piso pag tumama sa ulo mo." To him then, it was par for the course to be so harassed.
So, it wasn't a surprise he did what he did on Monday. But what he said is more important: why call a hearing and then disregard everything your resource persons said? Which brings me to my one and only point about the ABS-CBN franchise issue. True, the Lopez-led network was never perfect; it never will be, but so are all the other media entities, whatever political stripe they may be perceived to have. They—the organizations and the men and women behind them—all profess to offer people just the facts, but of course so many stumble. Yet it is exactly in their diversity—in the way they endeavor to provide the "truth" —that democracy is enriched, mainly because people have CHOICES. Biased? Check. Shallow? Check. Sloppy? Check. All that is checked, first by the internal gatekeeping level of any media institution, and second, by the people who consume their contents—and either thank them for their public service and useful information by continuing to patronize them, or trash or ignore them for not upholding journalistic standards.
Regulators exist to check on any violations, and that is why the SEC, BIR, etc. were called in. But on the editorial aspect of a media entity's work, it is self-regulation in place, precisely because everyone—except perhaps some ignorant lawmakers—understands that the Constitution holds a special place for mass media, vesting in it a key role in upholding the people's right to know and their freedom of expression. That is why the KBP was there, too. Media Company A is biased? Turn to the KBP, organize a boycott, or tell people to patronize Company B.
Regulators routinely fine violators under their jurisdiction. There are penalties for everything. Why, even journalists have had to live with the risk of libel suits from their first day at work. Closing down entire media institutions for supposed regulatory breaches just doesn't cut it.
And then, there's the context: to close down an entire news network—in a time of pandemic when the economy is down and government mightily struggles to revive businesses so it can keep collecting revenue from them and people can stay employed; and in a time when the value of well-distributed networks with an army of professional information peddlers such as ABS-CBN's is important to help spread vital, often life-saving information on the deadly virus—that, indeed is the height of folly.
As Sen. Nancy Binay, whose family had been in recent years on the receiving end of so much biased reportage, put it so well: at the end of the day, this is something bigger than ourselves.
Yes, it's called, letting people keep their choices in a democracy. I don't know about you, pero sa tutoo lang, miss ko na si Kardo.
Fernandez was editor-in-chief of Malaya in the three years preceding the Edsa Revolution, and in the early 1990s chaired for two years the Philippine Press Council, the self-regulatory arm for print media of the member-publications of the Philippine Press Institute.
Image credits: Alysa Salen/Philippines Graphic