---
The Covid-19 pandemic might have brought the world to a screeching halt but not for some home bakers and small bakery business owners.
Aboitiz food business unit Pilmico Foods Corp., in partnership with the Technical Education and Skills Development Authority (Tesda) leveraged its digital preparedness to bring baking and cooking lessons to the public through digital platforms Facebook and Zoom.
The Pilmico-Tesda Bake/Cook with Chef Webinar Series is a free, online avenue for learning and skills development for Pilmico customers, including small and medium bakery owners and home bakers, as well as aspiring entrepreneurs.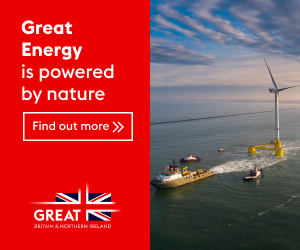 Pilmico and Tesda's combined social media following of more than a million individual users helps get more people to make the most of this free online learning sessions.
"Despite the difficulty that Covid-19 brought on a global scale, now is the time for innovation to take over and create solutions that will help sustain the food value chain," said Joeben Gamatero II, Pilmico vice president for Brand and Marketing, and head of the company's Corporate Social Responsibility (CSR) group.
"Innovation has always been a part of the core values of Pilmico and Aboitiz. And now, we are reaping the benefits as it enables us to come up with solutions that help us maintain a high level of service quality for our stakeholders," Gamatero added.
Tesda believes the webinar series could be one of the solutions to address the unemployment woes of the many Filipinos affected by the community quarantine who had to stop work and have no clear source of income.
"Job security is a major concern during this pandemic. Time and again, we have proven the resilience of Filipinos. But in this kind of situation, everybody needs to be innovative to provide some kind of relief to Filipino families who are affected," said Tesda Acting Deputy Director-General Lina Sarmiento in her keynote speech during the launch of the webinar series.
The webinar series is among Pilmico's initiatives to continue providing total customer solutions, amid the limitations brought about by the pandemic.
Innovation is one of the core values of the Aboitiz Group and all its strategic business units, and has long been ingrained in its practices. When the pandemic hit, the Food Group quickly shifted to online consultations to ensure the needs of customers and team members are constantly met, in preparation for the "new normal."
Aside from utilizing online platforms such as virtual and e-customer visits for business consultations and business guidance for Pilmico farms customers, Pilmico addressed the learning needs of its customers through other virtual engagement initiatives.
The webinar series, which started last April and officially launched last May 26, airs on Zoom and Pilmico Flour's Facebook page thrice a month. It is hosted by Pilmico's Flour Team and features different Pilmico chefs and technical experts from Tesda, with live baking, or cooking demonstrations and a question and answer right after.
The webinar series is an addition to Pilmico and Tesda's long-standing partnership.
Before the nationwide extended community quarantine, Pilmico and the Tesda Women's Center jointly worked on an initiative to promote sustainable livelihood through public-private partnerships. Pilmico also sponsored Wooden Spoon: Business Innovation Center for Bread and Pastry Innovation, a training facility located in Tesda Complex in Taguig City.
Pilmico Foods Corp. & Gold Coin Management Holdings are the integrated agribusiness and food companies of Aboitiz Equity Ventures Inc. (AEV). In May 2019, Pilmico International acquired a full stake of Gold Coin. To date, this is the largest investment in the Asia-Pacific region in their shared history.
Pilmico is comprised of four divisions: Flour, Feeds, Farms and Trading; enabling growth to its partners through its consistent quality products and unparalleled supporting services. Meanwhile, Gold Coin is a pioneer in animal nutrition and the manufacturing of scientifically-balanced animal feed in Asia.
With their combined strengths, Pilmico & Gold Coin represent one of the largest privately-owned agribusinesses in the region, with over 2,900 partners throughout the multitude of production facilities across 11 countries in Asia.
In its journey moving forward, the Aboitiz Group will drive change for a better world by advancing business and communities. Armed with Pilmico and Gold Coin's mission of feeding humanity, they aim to take a leadership position in innovating the food value chain in the Asia-Pacific.