---
HOTELS have refunded customers their canceled bookings, when community quarantines and travel restrictions were imposed to contain the spread of Covid-19.
In an interview with the BusinessMirror, Christine Ann U. Ibarreta, president of the Hotel Sales and Marketing Association Inc. (HSMA) said, "Many of our members have striven hard to refund the canceled bookings of our guests, whether made directly, or through travel agencies."
She added, "So far, our estimates have shown refunds from various HSMA members of close to P30 million. We have done this at great cost to our own financial standing. But we have done so, just to maintain our good relations with our customers." HSMA has 120 member-resorts and hotels across the Philippines.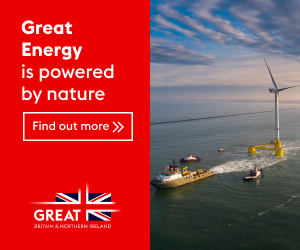 The hotel group issued the statement in response to the Philippine Travel Agencies Association's (PTAA's) open letter to the public, asking for understanding that they are yet unable to process customers's requests for refunds because they had yet to be refunded by their respective suppliers such as hotels, airlines, tour operators, and the like. This, after the Inter-Agency Task Force on Emerging Infectious Diseases approved the reopening of travel agencies to process refunds and other administrative work. Government sources averred, however,  IATF members consulted tourism stakeholders groups such as those of PTAA, before allowing the reopening of travel agencies. (See, "Travel agencies harassed over refund demands," in the BusinessMirror, July 6, 2020.)
According to PTAA President Ritchie Tuaño, his members didn't identify specific hotels which have yet to refund their members, but this "includes local and overseas [hotels]."
For its part, pioneering flag carrier Philippine Airlines also appealed to the public for understanding on the slow pace of processing their refunds since the onset of the quarantine. PAL spokesman Cielo Villaluna said, "We are dealing with an unprecedented number of requests because of the thousands of flights canceled and more than a million affected customers, as well as the limitations imposed by the quarantine period. We will continue to work on the refund requests in coordination with concerned units and credit-card companies."
Meanwhile, Cebu Pacific Airways spokesman Charo Logarta-Lagamon said, "We're doing everything we can to expedite the refund process. This is an unpredecented situation, and the flight cancellations ran right smack into the peak summer season, when hundreds of thousands of passengers were supposed to fly."
The Board of Airline Representatives, which includes international carriers as members, have yet to officially respond to this paper's request for comment. Customers have also complained about foreign carriers not allowing refunds or ignoring calls.
For instance, Mylene (real name withheld upon request) said she was supposed to fly to Hamburg with her companion via Turkish Airlines on April 22 but wanted to cancel their round-trip business class bookings at $1,600 each, in February, because she already read about impending travel restrictions due to Covid-19. "But when I called them, and asked for an option to refund, they said there weren't canceling [the flight] at that time so they will not refund. However, I was told I could rebook until February next year."
In the case of her brother-in-law, Mylene narrated, he had booked a flight back to Hamburg via Emirates Airlines, even before he arrived in Manila in February. Despite repeated tries, the carrier has not been responding to phone calls. He was forced to buy another ticket from another international carrier so he could go home.