DESPITE the challenges brought about by these troubled times, local boy band SB19 and Korean all-girl group Blackpink continue to make their presence felt.
Blackpink's latest single "How You Like That" broke records on YouTube when it officially registered 86.3 million views in the first 24 hours of its launch. The group's huge fan base waited for a whole year for this much-anticipated release, and supported the girls so warmly despite the slump the worldwide entertainment industry is currently facing because of the pandemic. Moreover, a total of 1.66 million of these fanatics tuned in when the group unveiled this new song, breaking the former record set by another K-pop group, BTS, early this year.
These milestones are not surprising but certainly exceeded expectations especially since the group went on a hiatus for almost a year, taking time off to work on their album. The Korean quartet are also the most-subscribed music group artist on YouTube, with just a little less than 40 million followers who call themselves as Blinks.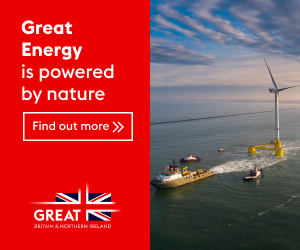 The three-minute track, in both Korean and English, is the first of two songs scheduled to be released ahead of the group's first full-length album this September. The new video is also well conceptualized: Blackpink members Lisa, Rosé, Jennie and Jisoo perform amid backdrops of an ice palace, a lush rain forest, and a domed venue with brilliantly designed horse statuettes. The fans are one in saying that the release of this single is perfectly timed, too. In a prereleased statement for the media, Blackpink member Jisoo shared: "We wanted to give the message of not being daunted by dark situations, and to not lose the confidence and strength to stand up again."
Blackpink was formed in Seoul, Korea, in 2016 and became one of the most popular Korean music groups to break through the international music market.
Meanwhile, on the local front, fans of the all-male boyband SB19 are so delighted that their singing idols have been featured on the elite Forbes magazine.
The group, composed of Ken, Sejun, Stell, Justin and Josh, is grateful that their fans continue to support them, making them take the 31st post in the Billboard Emerging Artists charts.
Admitting that the band's formation was inspired by the huge K-pop phenomenon worldwide, SB19 aims to slowly introduce P-pop (Philippine pop) to the world. Mentored, trained, and managed by Seong Han Geong's ShowBT Philippines Corp., SB19 has only released three songs, the last of which was "Alab [Burning]" in December 2019.
During the pandemic lockdown, Sejun, one of its members, created the original song called "Ikako: Ikaw at Ako [You and Me]," which he said is a song of hope that the group would like to dedicate to every one experiencing challenges in these extraordinary times. The members consider the recent feature on Forbes magazine as a big step in introducing them to a bigger market, a chance to showcase the talent of the Filipino artist to the world.
Music is powerful—it inspires, ignites, heals, calms, brings people together and allows our faith to soar higher.  At a time when we contemplate on what we can live without, we realize that music is certainly not one of them.