PR Matters
By Abigail L. Ho -Torres
First of two parts
ANY good public relations campaign has a clearly drawn up stakeholder map. After all, how can you craft appropriate messages when you do not know anything about your audience? But let's face it—we are now navigating uncharted waters, and what we think we know about our consumers may no longer be valid.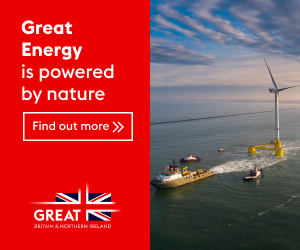 Think about your own situation. You are probably not the same person you were merely 100 days ago, when the country was first placed on quarantine to slow the spread of Covid-19. If you are like me, you are probably still working from home and going out only when absolutely necessary. Even if you used to shun e-commerce and digital payment platforms, you may have probably started ordering food and other necessities online in the past three months, paying for those goods via e-wallets or online banking accounts.
This pandemic has forced us to change our habits, and may have even altered our priorities, motivations and aspirations. The same is true for the rest of the world, including our own customers and other stakeholders.
Swiftly changing sentiments
In a joint study titled, "Consumer Moods: A Report on Consumer Disposition and Sentiments Amid ECQ and Covid-19," FastForwardMR and Good Thinking noted that 37 percent of Filipinos described their pre-Covid-19 lives as better than the year before, while 24 percent said they were worse off. The study ran in two waves: from March 24-30 and from March 31 to April 3, the second and third weeks of the enhanced community quarantine (ECQ).
Age and socioeconomic class played a role in how respondents viewed their situations. Younger people, or those from Generation Z, and those from the higher income brackets felt that they were better off during the survey period than in the previous year. Generation Y respondents had the bleakest outlook, with the majority saying their quality of life had deteriorated from the year before.
Asked about their life during ECQ, 77 percent of the respondents said they were managing the situation, while 20 percent said they were struggling to cope with what's happening. While the average number of positive responses was the same at 77 percent for both survey runs, there was a marked increase in negative sentiments from Wave 1 (ECQ week 2) and Wave 2 (ECQ week 3). In the span of a week, from 17 percent of respondents saying they were somewhat struggling to cope, this number jumped to 22 percent, with 9 percent saying they were struggling very much.
As reflected in the survey results, significant sentiment changes, especially in a crisis situation such as this, can occur in a matter of days. So just imagine how different consumer sentiments were a year ago, when Covid-19 was unheard-of.
Causes of anxiety
Among those who said they were not managing very well, the primary pain points they identified were their finances, due mainly to their inability to work, and mobility or transport, with many saying they had to walk long distances just to buy essential items. The need for work-related adjustments, lack of social interactions, and health-related safety concerns rounded up their top 5 sources of anxiety.
The first run (March 27-30) of the Covid-19 Barometer study by global insights and consultancy firm Kantar showed similar results, with 83 percent of respondents expressing the need to be more proactive in their financial planning and more than half believing this pandemic will have a long-term economic impact.
Another study, this time conducted from May 11-14 and May 16-20, showed drastic changes in consumers' main sources of worry. According to the "PhilCare CQ Wellness Study: Filipinos and the New Normal," while Filipinos still worried about their finances two months into the quarantine period, they had become more concerned about their health, as well as the pandemic itself.
Topping their list of worries was the possibility of a second wave of infections, followed closely by their fear of getting Covid-19 and other types of illnesses. Hearing about the number of positive cases also caused them anxiety. Finances came in at only No. 5 on the list.
Evolving behaviors, habits and needs
The PhilCare CQ Wellness Study also showed how consumer habits and activities evolved while people were in quarantine. More than three quarters of the respondents said they prayed and engaged in spiritual activities more frequently than they did before the pandemic struck.
Respondents also reported watching more free TV, spending longer hours online, learning new things, doing mental exercises like meditation, engaging in hobbies, doing physical exercises, reading, and playing online games—likely to fill the void left by activities done outside the home and with other people. Working from home also figured in their quarantine activity list—something that may not have been possible for many employees if we were in more normal times.
What people did less of during the quarantine period were vices like smoking and drinking. This could be attributed to having a cash-scarce mindset, forcing people to focus more on the essentials, as well as the imposition of a liquor ban while under ECQ.
This back-to-basics mindset was also reflected in the results of the Consumer Moods study. Asked about the first things they will do upon lifting of the ECQ, more than half of the respondents said they would visit or meet loved ones, go to church and pray, and go to work.
Close to 40 percent said they would continue their quarantine habits of social distancing and frequent handwashing, as well as attend to their finances, particularly the payment of bills and saving for the future. Around a third of the respondents said they would pick up where they left off, and buy necessities such as food, groceries, and medicine.
Other than basic grocery food and medicine, which topped the list of the first things they will buy after the ECQ, respondents also said they would spend on personal care products, fresh and frozen food, bills payments, and household care products, in that order.
As PR and marketing professionals, how can we best respond to these pandemic-induced changes?
(To be continued)
PR Matters is a roundtable column by members of the local chapter of the United Kingdom-based International Public Relations Association (Ipra), the world's premier organization for PR professionals around the world. Abigail L. Ho-Torres is AVP and Head of Advocacy and Marketing of Maynilad Water Services Inc. She spent more than a decade as a business journalist before making the leap to the corporate world.
We are devoting a special column each month to answer our readers' questions about public relations. Please send your questions or comments to askipraphil@gmail.com.
Image credits: WWW.FREEPIK.COM