---
By Samuel P. Medenilla & Butch Fernandez
PRESIDENT Duterte is set to visit Mindanao soon to defuse the brewing tension between the Armed Forces of the Philippines (AFP) and the Philippine National Police (PNP) over the Jolo, Sulu, incident on Monday, which resulted in the death of four soldiers and was initially tagged as a "misencounter" but is now deemed a "shooting."
In an online briefing on Thursday, the Department of the Interior and Local Government (DILG) said the President is expected to visit the Western Mindanao Command to talk with the commanders of the AFP and PNP assigned there to ensure the incident "will not affect" the relationship of the two groups.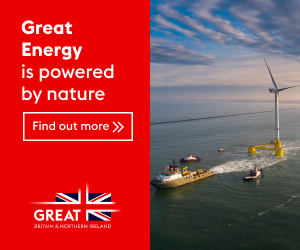 Interior Secretary Eduardo Año said he will accompany Duterte during the trip, which may also include visiting the nine suspect policemen.
For security reasons, he did not disclose the exact date of Duterte's visit.
The PNP claimed that a "misencounter incident" happened between the involved police and soldiers.
This was disputed by the Army chief, who tagged it a rubout of soldiers whom the military brass said were on a legitimate intelligence mission tracking suspected suicide bombers.
Año admitted he has a personal stake on the incident since he knew the soldiers and he was once AFP chief of staff.
However, he stressed it will not affect the outcome of the investigation, which is being conducted by the National Bureau of Investigation (NBI) and the Criminal Investigation and Detection Group (CIDG).
He said based on initial investigations, the incident was a shootout. "But of course, I don't want to preclude the investigation, we need to observe due process," Año said.
Senate probe
The Senate Committee on Defense and Security, asked to assess the need for crafting remedial legislation to avert deadly "misencounters" between government forces, is expected to mount an inquiry into the soldiers' deaths.
In seeking a Senate inquiry, Sen. Risa Hontiveros lamented that the latest incident in Jolo "further feeds the public's distrust toward the PNP. Especially since this isn't the first time this happened."
In filing a resolution seeking the probe, Hontiveros recalled a recent incident involving Winston Ragos, another former military man gunned down by members of the police in Quezon City in April during an altercation over quarantine rules.
"We cannot afford to have a trigger-happy police force," the senator stressed in a mix of English and Filipino. Her Senate Resolution 460 aims to institutionalize measures against the excessive use of force and violence within the police force.
"Extensive reform has to be done to restore the public's trust in our institutions," Hontiveros stressed.
At the same time, Hontiveros cited Philippine Army spokesperson Colonel Ramon Zagala's statements saying that none of the AFP personnel fired a single shot, amid reports that the incident was a "misencounter."
She quoted Zagala's report that at least nine police officers who shot at the soldiers fled the scene instead of cordoning off the area and calling for Scene of the Crime Operatives.
"The police gunned down unarmed plainclothes soldiers, who could easily have been innocent civilians. We also know that many civilians have already died in the hands of the police. How many more must die—whether civilians or military, in Manila or Jolo, before this violence stops?" she asked.