---
AllHome Corp., the listed retail arm of the Villar group, on Thursday said sales of home appliances surged in the second quarter, which made up for the slump in the sales of hardware materials during the lockdown.
AllHome Vice Chairman Camille Villar said the company is taking advantage of its "balanced" category mix. For the first quarter, some 58 percent of its sales came from soft goods while 42 percent are hard goods or construction materials used for building houses.
"Our product mix provides cushion to the company during economic instability. This is why during first quarter we saw an increase in hardware that compensated the decline in construction. When there is a reduction in one category, we see an increase in the other categories," she said.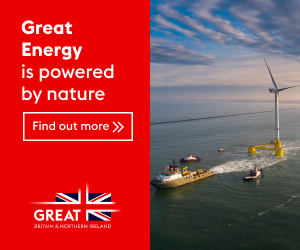 Villar said during the second quarter, appliances contributed almost 40 percent of its sales, which came from its pop-up store near All Day Supermarket, owned by a privately-held company of the Villar family. "While the company saw a continued reduction in sales from construction for the quarter it was offset by the sustained increase in sales in the hardware category."
With Covid-19 affecting the routines of everyday lives, AllHome President Benjamarie Therese Serrano said the company still views 2020 with optimism due to the easing of quarantine restrictions. For the first quarter, the company's income rose 30 percent to P270.2 million, from last year's P207.1 million, mainly as a result of its expansion.
Revenues for the period rose 41 percent to P3.4 billion, from P2.4 billion in the same period in 2019, the company said.
It said the company's seven category mix—composed of furniture, appliances, hardware, homewares, linens, construction, tiles and sanitary wares—made it resilient even during economic difficulties.
To help mitigate the risk of the spread of the Covid-19, some of the store protocols implemented by the company include early closure of stores to allow for more stringent sanitation and the replenishment of essential products, the practice of social distancing, as well as the placing of limits on customer traffic at any one time inside all stores.