---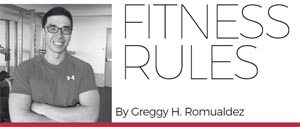 Gyms and fitness clubs have been one of the hardest hit by the Covid crisis and the subsequent suspension of operations. As of this writing, Metro Manila still under a general community quarantine (GCQ), all major establishments have remained closed.
The Department of Trade and Industry has said that once regions transition to a modified GCQ, only then will gyms be allowed to reopen. Fitness buffs and gym warriors are waiting with bated breaths for gym doors to swing open so their active lives can go back to normal. The sweet sound of clanking iron, the infectious energy of group exercise classes, the rush of feeding off the energy of other like-minded individuals is something a lot of us are missing so bad.
But will our gym experience pre-Covid return to normal once gyms open under an MGCQ? Perhaps not in the immediate future. The country's major gym chains such as Anytime Fitness, Fitness First and Gold's Gym have made similar pronouncements on measures to be taken the prevent the spread of the disease within their establishments.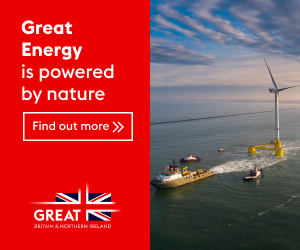 For one, gyms will now be requiring advance bookings for members. Gone are the days when people could just walk-in anytime during gym hours and have their fill of the facilities. We can expect time limits for each visit. This, of course, is to manage the number of members in a given gym so people maintain a safe distance from each other.
Face masks will also be mandatory. This will be something that takes some getting used to as masks, while protecting us from the spread of viruses, will lessen air intake to the lungs as compared to exercising without one. Less oxygen into our bloodstream and muscles will make exercise more difficult. Whether doing cardio, lifting weights or even yoga, masks are likely to change our gym experience. So we can expect less intense workouts if we choose to exercise in most major gyms. In the interest of public health and as we move to eradicate this global pandemic, let us consider it a necessary sacrifice that we all must make for now.
Hand sanitizers and equipment disinfectants will be made widely available inside the facilities. Fitness First will have a no-contact policy between personal trainers and clients while Gold's Gym wants its equipment to be at least 1 meter apart. Or when this isn't possible, it may implement a rule to leave a piece of equipment vacant between two active users.
This new normal once gyms reopen may take some getting used to masked members, pre-booked visits, and less interaction with fellow members and personal trainers. Gone are the handshakes and high fives. Vigorous equipment wipe-downs before and after use, and short visits will be the norm.
This is something we must all get used to in order to have the privilege of working out in a fully equipped gym once these facilities open.
Let's continue to do our share to end this global pandemic so we can return to the way things were at the soonest possible time.