---
WE are currently in the middle of this Covid-19 pandemic. For the first few months, we were educated on how to protect our health. Today, we tread on another issue: dealing with our financial situation. It made me think of how early I should prepare my kids in managing finances.
On June 16, Pru Life UK launched "Cha-Ching Kid$ at Home" online resources to help and encourage Filipino parents to teach key money management concepts to their children at home. This initiative was developed by Prudence Foundation (www.prudencefoundation.com), the community investment arm of Prudential in Asia and Africa.
According to the latest financial literacy report published by The Organisation for Economic Co-operation and Development, 94 percent of students said they get information about money matters from their parents. However, parents may not know how to best teach this subject to their children.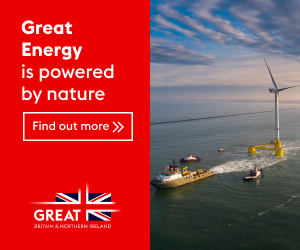 Designed for children aged between seven and 12, the "Cha-Ching Kid$ at Home" materials guide parents on teaching key money management concepts—Earn, Save, Spend and Donate—in an interactive and engaging way. Based on the Cha-Ching curriculum, each guide directs parents to a relevant Cha-Ching music video, key topics for discussion, and activities to help their children put learning into practice.
The parent guides are downloadable for free from the Cha-Ching web site and can be viewed online or printed out.
In addition to the parents' guide, Prudence Foundation is also rolling out Cha-Ching daily challenges, which include activities and discussion pointers, posted on the web site every weekday. Each challenge takes approximately 15 minutes to complete, aiming to encourage parents to incorporate discussions around money with their children as part of their daily life.
The guides are in English and will soon be translated into Filipino.
"We noticed that the global Covid-19 pandemic has significantly changed the ways children learn and interact with their parents, and we understand the important role parents play in promoting the continued learning of their children. Through providing fun and engaging 'Cha-Ching Kid$ at Home' materials, Prudence Foundation aims to promote discussions around responsible money management skills among families in the region. This initiative is particularly relevant and important as many schools across the Philippines remain closed due to the pandemic," said Prudence Foundation Executive Director Marc Fancy.
Meanwhile, the Cha-Ching web site also contains a resource center where teachers can easily access the digitized version of the Cha-Ching curriculum teaching materials for self-study or review. Educators can simply log onto the TEACHER section of the Cha-Ching web site to download the curriculum's master list of teaching aids, session implementation video guides, music videos, and comic books on their personal electronic devices. Cha-Ching teachers can also freely equip themselves with materials of the in-class and take-home activities that they can repurpose for their students.
This initiative will help expand the reach of Cha-Ching across the Philippines and promote money-smart knowledge among students.
Cha-Ching is a financial literacy program designed for children aged seven to 12. It aims to instill the knowledge, tools and practices needed to help a child become financially responsible.
Cha-Ching is created as a series of music videos and comic books developed by Prudence Foundation in partnership with Cartoon Network and Dr. Alice Wilder, a renowned education specialist. The program comprises a structured school curriculum incorporating activity-based learning, and has been rolled out in Asia with Junior Achievement, one of the world's largest youth-serving nongovernment organizations. The Cha-Ching Curriculum is currently being implemented in schools across Asia and Africa.
The Cha-Ching curriculum has been providing structured lesson plans for teachers since 2016. Over 10,000 teachers have been trained to deliver the curriculum, across eight locations in Asia and Africa, reaching over 500,000 students to date.
Thanks to Prudence Foundation, whose mission is to secure the future of communities by enhancing education, health and safety, thousands of schools in the Philippines, including a good cluster in Negros and soon in Bicol, are now starting financial literacy young.