---
THE real-estate industry has been enjoying the wave of a massive boom, and with that, a greater demand for livability in an urban setting.
A livable city must have easy and affordable to ethically grown food and other amenities, easy travel between destinations, cleaner energy, and spaces for beauty and enjoyment.
Over three years since it was just an idea, Wayste has come far and is poised to revamp how the country deals with its trash. Wayste and its team are currently a finalist entry on the CNN Philippines business reality show, The Final Pitch. The show, hosted by business mogul and investor John Aguilar, is currently on its fifth season, which focuses real estate and making cities more ecological and livable.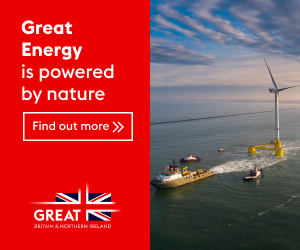 Wayste has proven itself a fierce competitor and powerhouse business, not only on the show, but for the future. Waste is a constant and eternal after-effect of literally every human activity, and proper disposal is an essential element to the livability of any city, but in the Philippines, it is one of the most under-addressed.
The problem Wayste is trying to solve
In the Philippines alone, 12.78 million tons of waste is generated every year—not accounting for the increased levels of medical waste now being produced. Studies have shown that, even though the Philippines has adequate policies in place to manage waste, such policies and regulations are only loosely followed, which could mean yet undetected damage to the environment. The presence of several global brands also contributes to the massive plastic waste produced. What's worse is, a Georgia study has shown that nearly 81 percent of plastic waste in the Philippines is mismanaged.
Several incidents in the last decade have also shown that first world countries had been treating the Philippines like a dumping ground, shipping containers upon containers of their own waste to us. Investigations have yielded no insight into possibly how much garbage has been shipped to the Philippines over the years. This does not pose well for our real estate and livable cities thrust.
Some European countries have created waste disposal systems and cycles so efficient that they have had to import the waste of neighboring nations to fulfill their own country's recycling needs. Such a phenomenon has proven that it is possible to produce zero waste—even negative waste—on a national scale. In an ideal setting, it would be so in the Philippines, but it is very clear that there is still a long way to go.
Bridge360, a tech company homegrown right here in the Philippines, has come up with Wayste, using their team of renowned experts and innovators. Wayste is an app that seeks to facilitate waste management, by connecting consumers—whether private or commercial—with waste management institutions and professionals to maintain livable cities in the Metro.
The goal behind Wayste was to democratize waste management, and empower communities to monitor their own waste management. The seamlessness of the connection between community and waste managers creates transparency, and therefore, better compliance to regulations and standards.
It is built on a social enterprise model, wherein segregation is gamified and incentivized in order to stimulate community involvement. The app is designed to connect households and businesses to waste collectors—from kariton scavengers to large waste trucks. The app also collects ever-important data on waste collections.
The user experience
The operation of the Wayste app is similar to that of other service-booking apps like Grab or Foodpanda, and goes through four phases. It begins with the user, who wants to dispose of some segregated trash—anything from kitchen wastes, recyclables, electronic waste, etc. Through the app, the user can take a picture of their trash so they can be matched with the appropriate trash collector with the right capacity.
The app uses mapping technology to show the user trash collectors within the area, among which the user can choose at their discretion. After having been matched with a trash collector and finished the agreement, the user can then rate their experience with the collector. These ratings are a feedback system to make sure the experience is good for both the user and trash collector.
The trash collector can then bring and dispose of the waste at a nearby disposal or recycling center. This part of the process can be tracked and monitored by the moderator. Once this process is finished, the user receives a report on how their waste was disposed. They can then enjoy the incentives (in the form of Eco Points) of having both used the app, and congratulate themselves on having contributed to a zero-waste initiative. These Eco Points can then be redeemed for various rewards with Wayste's partners.
How Wayste came to be
The inception of Wayste was back in 2017, with Bridge360's Engr. Rage Gonzales, during her time at the Asian Institute of Management. Finally, Engr. Rage decided, as CEO and founder of Bridge360, that Wayste should and would come to existence in January 2019.
By May 2019, development on the app and web dashboard had begun. In July 2019, the Wayste Team took a trip to Hong Kong as one a few handpicked start-up exhibitors from the Philippines to present their brainchild. The team grew in August of that year as more app developers and environmental advocates joined the team.
In October of 2019, Wayste was still growing and going through its planning and development stages, but was also being implemented in Bacolod City. By the end of 2019, beta testing was done. The pilot testing proved that another business model had to be deployed. The newly enhanced Wayste with additional features such as a marketplace and citizens engagement portal are expected to be available for public use by end of August 2020.
Waste management was already a global problem even before the pandemic hit, but an unprecedented side effect of the Covid-19 crisis was the sheer amount of medical waste being produced. Masses of masks, hand sanitizer bottles, etc., are not being disposed of properly, and are ending up in our oceans. The increased demand for home deliveries is also contributing, with the usage of cardboard and single-use plastics increasing.
Real-estate partners
The Wayste team is actively looking for local government unit (LGU), institutional partners, nongovernment organization (NGO) partners, industry partners, real-estate developers, and funders. Wayste will be opening its Series A funding round around the Q3/Q4 of 2020. This is now the opportunity to help the environment through technology. Let's all strive to have a more livable and more caring communities. Contact Rage Gonzales, Bridge360's founder and CEO, and Wayste's project lead at ragegonzales@waysteph.com.
Watch the entrepreneurs like Wayste Inc. on The Final Pitch Season 5: Real Estate and Livable Cities Edition. Premieres Sundays 8:30 p.m. with replays Mondays 9:30 p.m. and Saturdays 5:30 p.m. on CNN Philippines. Check out TheFinalPitch.ph to watch previous episodes and seasons.