---
The Department of Education (DepEd) on Wednesday revealed that partial results of the Learner Enrollment and Survey Forms (LESFs) show 7.2 million enrollees prefer to use modular distance learning, TV & Radio based instructions and other modalities while only 2 million enrollees prefer online for school year 2020-2021.
Although they are far from reaching the 27 million target, Education Secretary Leonor Magtolis Briones has attributed the decline in the enrollment to the unemployed parents, including overseas Filipino workers that were affected by the Covid-19 pandemic.
DepEd Undersecretary Jesus Mateo said that they target to have 80 percent enrollment turnout for public and private schools after the enrollment was extended until July 15.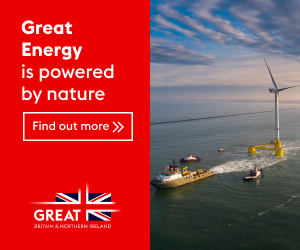 Data from Deped showed that as of 8 am of July 1, there were 16, 610, 703 who have enrolled in both public and private schools nationwide. Of the number 706,932 are enrolled in private schools.
"The Department of Education stays committed to its mandate to deliver quality education, no matter the circumstance. We believe and support our local government units and the Department of Information and Communications Technology are working hard to ensure that areas in the Philippines get better connectivity, which can greatly help in the implementation of blended learning," Briones said in a virtual press briefing on Wednesday.
She said that as part of the preparations of the school opening is the production of Self-Learning Modules (SLMs) that will be integrated with the alternative learning delivery modalities which will be offered for various types of learners across the Philippines.
The preparations for SLMs started in May and are still ongoing. The different Regions are in the last stage of completing module development as well as aligning earlier developed modules with the Most Essential Learning Competencies (MELCs).
The School Division offices are also currently developing worksheets for each module. SLMs shall be converted into different content formats, such as inclusive e-books, audio books, and instructional videos.
"In terms of upskilling and reskilling teachers, training programs are currently underway and are being coordinated by the National Educators Academy of the Philippines (NEAP) in cooperation with DepEd units and non-DepEd Learning Service Providers," Briones said.
Training for the Learning Delivery Modalities will be ongoing until July, and the professional development for teachers via DepEd and Non-DepEd providers will take place in the first half of August 2020.
"Teachers have been equipped with the necessary skills and knowledge in terms of providing flexible learning options, orientation of parents, using necessary technology, and taking care of their mental well-being," she assured.
Briones stressed that education in the new normal is not entirely shifting to online learning.
She said that online learning is only one aspect of the Basic Education Learning Continuity Plan (BE-LCP), and that there are other learning delivery modalities that can be utilized for areas that don't have access to signal or the internet.
"We will be conducting modular distance learning and blended learning in areas where connectivity is a concern, which will entail the use of printed materials, radio, and television-based instruction," she added.
Inclusivity
With inclusivity in mind, DepEd Region II Director Dr. Estela Carino added that learners with special needs will have video sessions as well as assigned teachers that will be guiding them throughout their lessons.
"The activities we placed in the SLMs will be appropriate for learners with special needs, too. We still have to give these learners the same kind of care that we gave them while we were doing face-to-face classes. Most of them would be using video-taped lessons aside from the modules," Carino said.
DepEd has provided a set of SLMs for each region for contextualization, which shall be printed in July and will be prepared for distribution nationwide, including learners in coastal and far-flung areas.
The Department also assured that the safety and health of teachers and personnel will be its top priority as SLMs can be done at home.
Teachers who would need to visit their schools to get materials to prepare the SLMs are required to follow the existing work arrangement and health protocols.
To further integrate the SLMs with the learning delivery modalities, DepEd is set to finalize the learning delivery modalities which will be implemented for each region after the consolidation of LESF from the June enrollment.