---
A GROUP of multidisciplinary experts is proposing a three-pronged approach in developing the country's production activities at the time of economic recession due to the coronavirus pandemic, and it involves shifting funds and programs toward the blue economy.
In a white paper, the Brain Trust Inc. laid out what it deemed as crucial strategic imperatives to maximize production capacities that would enable survival in a time of crisis. The experts behind the group said now is the best time to systematize, scale and shift the agriculture and fisheries sectors to make them sustainable.
Under the "systematize" pillar, Brain Trust suggested that the government design a recovery plan that would serve as foundation for long-term sustainability of the agri-fisheries sector.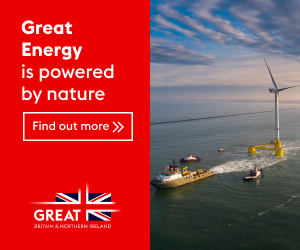 It said the National Economic and Development Authority (Neda) should adopt a systems checklist of key drivers of climate-change vulnerabilities. This would give the Neda Board the criteria in approving development programs for the reduction of these vulnerabilities.
Brain Trust also urges the Neda to formulate a climate-change vulnerability reduction strategy to serve as basis for the public sector fiscal program and yearly budgeting cycles.
In the scale pillar, Brain Trust recommended moderating the utilization of living resources to within their ability to allow them to replenish and maintain stability. In particular, fish catching should be allowed only within the sustainable yields of each species, which should result in the maintenance of fishermen income and well being of the water resources.
"As climate-related risks to oceans and seas get more severe, productivity would likely decline, and the stability and sustainability of marine species and ecosystems would likely diminish," the Brain Trust paper read.
As for the "shift" pillar, the group argued there is a need for the government to refocus the country's production concentration from the coastal and irrigated lowlands to the rain-fed uplands and out to the oceans and seas. It explained that coastal farmlands are at high risk of sea-level rise and saltwater intrusion.
As such, it said it would be wise to allocate funds for the establishment of large upland rice estates, as well as provide housing and support services for lowland rice farmers.
Moreover, the government is being advised to utilize the 200 million hectares of seas and oceans that the archipelago has. Brain Trust said research and development efforts on how the production sectors can shift to the blue environment should be prioritized.
"In short, we must shift the bulk of our primary productivity from the area limited brown to our much vaster blue environment," the paper read.
Brain Trust Inc. is a multidisciplinary think tank founded by experts that include former Neda chief Cielito Habito. The other founders are Ella Antonio, Roehlano Briones, Maria Lourdes Lagarde, Vincent Lazatin, Ben Malayang III, Marian Pastor-Roces, Danilo Songco, Jose Maria Lorenzo Tan and the late Mario Taguiwalo.
Image credits: BFAR Region 3