---
THE government of Canada recently provided an additional CAD$1.9 million (approximately P70.2 million) to its anti-coronavirus disease (Covid-19) assistance to the Philippines.
Said aid supplemented the previous CAD$ 1.18 million (about P 44.5 million) the North American country committed on June 10, which brought the total incremental amount of bilateral pandemic assistance to more than CAD$3 million (roughly P114.7 million).
"Canada continues to contribute to international efforts in addressing the ongoing pandemic by providing urgent and necessary funding—including support for those who are most vulnerable," newly installed ambassador Peter MacArthur said. "As the Covid-19 health crisis evolves, we recognize that for many people—particularly women and children—the pandemic may have significant and lasting adverse effects on their health, prosperity and opportunities. We are committed to [help] our partners in the government of the Philippines in their lifesaving work."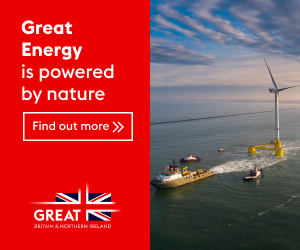 Canada is adding fresh funding to the existing Enhance Mother/Newborn/Child Health in Remote Areas through Health Care and Community Engagement (EMBRACE) project in the Philippines implemented by the Adventist Development and Relief Agency-Canada, bringing the total project value to CAD$24.7 million. EMBRACE is a multicountry initiative that aims to prevent stunting and maternal-child mortality in hard to reach areas.
This additional aid to the EMBRACE project will bolster activities, such as information dissemination on Covid-19, training of frontline health-care workers on clinical management and contact tracing and provision of sexual and reproductive health services, including counselling and psychosocial support.
The project will also equip temporary health facilities with portable toilets, shower and handwashing facilities, as well as procurement of personal protective equipment (PPE), test kits, disinfectants, sanitation tents and beds, among others.
This support is in addition to two previous initiatives supporting anti-Covid-19 efforts in the Philippines: (1) Donation of 120,000 N95 PPE masks valued at CAD$782,000 (approximately P29.5 million) as part of Canada's CAD$4.5 million in-kind contribution to six Asean member-states, and (2) the additional CAD$400,000 (about P15.2 million) for the existing Sexual Health and Empowerment Philippines, or SHE project, which aims to ensure unhampered provision of sexual and reproductive health services during the surge of Covid-19.
"[Our] humanitarian assistance is in-line with its Feminist International Assistance Policy, which addresses specific needs and priorities of people in vulnerable situations, particularly women and girls," MacArthur added.
Canada is also supporting other Asean states by providing PPEs and capacity-building for the Philippines-led Asean BioDiaspora Virtual Center within the Asean Emergency Operations Centre Network. The Philippines is also one of the beneficiary-countries identified to receive Covid-19 diagnostic equipment, testing kits, reagents and laboratory consumables as part of a CAD$5-million global project that the North American country is funding through the International Atomic Energy Agency.