As part of BusinessMirror's campaign to promote everyone's safety and well-being during the global health crisis caused by the COVID-19 pandemic, we have invited established and independent artists to perform at least one song in their own homes while urging everyone to stay indoors.
Like the national hero that inspired their moniker, Bonifacio Republic is leading a musical revolution of their own. Specializing in music they call as "madungis pa sa Pinoy Rock (even dirtier tnan Pinoy Rock)," the four-piece band from Makati delivers rabble-rousing, down-and-dirty rock that's very much in your face.
Formed in 2010 by founding members Aldwin Tolosa on lead vocals, Omar Tan and Dino Villamayor on guitars, Kristoffer Obininana on drums and Andy 'Adrian' Plaza on bass, they initially performed under the name, Proyekto.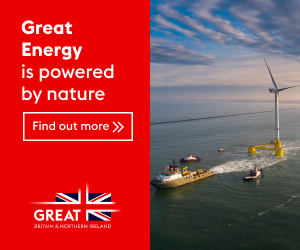 During their early incarnation, the band jammed to the music of Juan Dela Cruz, Urban Bandits, Helmet, TSOL, Circle Jerks, Descendents and Nirvana, among others. They also performed original songs written by either Aldwin or Omar or in collaboration with each other. Several line-up changes later, the current Reloaded line-up of BoniRep as fans and friends also refer to them are composed of Jong Manuel on bass, Michael Liwanagan on lead guitar and Mark Saballo on drums with Aldwin, the only remaining founding member on vocals.
BoniRep's Reloaded line-up is now currently working on new material that will be part of a new EP that they intend to release this year. The upcoming release will be their much-awaited follow-uo to Unang Sigaw, the band's five-song debut EP that they released back in 2017.
For their SoundStrip Live & in Quarantine session, Bonifacio Republic is performing their latest single, "Sigaw." The song is actually a golden nugget written by Omar when he was still with the band but was not included in their EP. Aldwin says the band's Reloaded line-up has given the song a fresh, new arrangement while still retaining its roof energy that made it a fan favorite and a staple of their live performances.
In addition to "Sigaw," the band also has three new songs they intend to record for their upcoming EP. Although the pandemic has somewhat put the band's progressive pace on hold, it only delayed the inevitable.
Bonifacio Republic's revolution may not be televised but the band intends to further evolve on the formidable arena that is cyberspace, a place where everyone can certainly hear their music scream.