---
By Lenie Lectura & Elijah Felice Rosales
THE government was urged by the Laban Konsyumer Inc. (LKI) on Monday to issue the guidelines for the halting of the collection of the temporary 10-percent tariff on fuel to pave the way for a big-time price rollback.
This, as oil firms announced on Monday they are raising pump prices anew this week.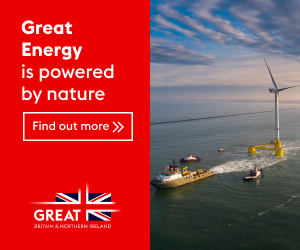 For the fifth consecutive week since the start of June, prices of diesel and kerosene are on the rise. It will go up again on Tuesday by P0.30 per liter for diesel and P0.40 per liter for kerosene.
Gasoline prices, which are on the rise for four straight weeks since the start of this month, will increase by P0.70 per liter.
The price adjustment of Sea­oil Philippines, Petro Gazz, PTT Philippines, Phoenix Petroleum, Cleanfuel and Total Philippines takes effect at 6 am of June 30.
Other oil firms will follow suit.
The price hike already includes the additional 10-percent tax on crude and petroleum products.
However, consumer advocacy group LKI President Atty. Vic Dimagiba said the collection of the 10-percent tariff on fuel products should have ended on June 25, based on Section 7 of Executive Order 113 Series of 2020 and the Bayanihan to Heal As One Law.
"There are no guidelines nor info materials put about by the Department of Energy," Dimagiba said.
He pointed out that since many were affected by the pandemic, oil firms should provide lower pump prices to ease the burden of all those affected.
"Motorists should be afforded lower rates in terms of fuel costs so as to ease their burden, especially when it comes to transportation. We call on government and the DOE to issue guidelines so that consumers can benefit from lower fuel rates, especially during these challenging times of pandemic," Dimagiba said.
"And technically, with no guidelines, there already is no real or actual basis on what the motorists should pay, and this is very dangerous unless DOE and the oil companies already step up to the plate, and not abuse their power or leverage," he added.
The DOE has yet to comment as of press time.
If the collection of 10 percent tariff on petroleum products is no longer in place, motorists should expect a rollback in fuel prices to as much as P1.65 per liter, he said.
Dimagiba said it is important for the DOE to circulate a notice that the collection has ended to signal cheaper fuel prices in the days to come, especially at a time quarantine restrictions are being eased. He said it will also help in the economic recovery of workers and enterprises alike, as lower fuel prices would mean less cost for them.
"Many people have already lost their jobs and have no means to raise money for their families. More and more, we see news about companies, even the big major corporations, having to lay off employees. Small businesses are also being forced to shut down," Dimagiba argued.
"With all this happening, motorists should be afforded lower rates in terms of fuel costs so as to ease the burden, especially when it comes to transportation. Thus, as the 10-percent tariff ends for fuel—and there are no guidelines being put out by the DOE—and then the cheaper and lower prices for the fuel of the next stock be implemented immediately so that consumers can avail themselves of better rates," the group's chief explained.
He said it is part of the DOE's mandate to take action in ensuring that guidelines are in place for the protection of consumer welfare and interests in terms of fuel and petroleum products.
Under Executive Order 113, President Duterte increased the tariff rates for fuel by 10 percent to boost the government's cash resources. The taxes collected from the duty hike were directed to programs and measures aimed at mitigating the effects of the coronavirus pandemic.
The presidential order is in effect alongside the emergency powers granted to the President under Republic Act 11469, or the Bayanihan to Heal As One Act, which expired on June 25.
Image credits: Nonie Reyes