---
Electricity demand in the franchise area of the Manila Electric Co. (Meralco) during the second quarter peaked at 7,000 megawatts (MW), slightly lower than what the utility firm recorded in the first quarter of the year.
"Meralco peak demand during the first quarter was around 7,600 MW, which occurred before ECQ [enhanced community quarantine]. During the second quarter, Meralco peak demand was around 7,000MW, which was reached last June 23," Lawrence Fernandez, Meralco utility economics head, said during a virtual press briefing on Monday.
While demand is slowly picking up, the numbers are still far from pre-lockdown levels, he added.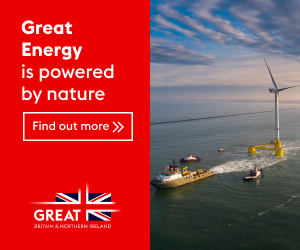 "While this is higher than the 5,500 MW peak in April, at the height of the ECQ, demand is still lower than pre-ECQ levels," said Fernandez.
On electricity bills, the utility firm said it would not issue a disconnection notice to any of its more than six million customers until the end of August. This is because Meralco claims that meter reading activities have already resumed.
"Lahat nabasahan na [all meters have been read]," said Meralco Spokesman Joe Zaldarriaga, referring to recently-concluded electric meter reading conducted by Meralco personnel. "At present, we already completed our meter readings so by the end of June, all our bills are now based on actual meter readings."
Zaldarriaga said there is also a possibility that Meralco may opt not to issue a disconnection notice at end-August. "There is no final decision yet. We will discuss it further."
Despite providing an installment payment option to its customers for as long as six months, Meralco still receives complaints related to bill shock and confusing billing statements, among others.
"Our current situation now is that we handle concerns of customers individually. We will address and we will continue engaging all of our customers one-on-one. It is definitely challenging but we understand also that there are still questions," said Zaldarriaga.
Meralco said it is in compliance with the Energy Regulatory Commission's (ERC) directive. The ERC has ordered distribution utilities (DUs) to implement a staggered payment of up to six equal monthly installments for consumers with monthly consumption of 200 kWh and below in February for electricity bills falling due within the ECQ and Modified Enhanced Community Quarantine (MECQ) periods. The first monthly amortization should be made not earlier than June 15, without penalties, interests and other fees.
For electricity customers with monthly consumption of above 200 kWh in February, DUs shall allow a staggered payment of up to four equal monthly installments for their electricity bills falling due within the ECQ and MECQ periods. The first monthly amortization should be made not earlier than June 15, without penalties, interest and other fees.
"If needed, we night further push more in terms of duration period by which customers can pay their bills," said Zaldarriaga.
Image credits: (Bloomberg)