---

The Wonderful Wizard of Oz is an American children's novel written by L. Frank Baum, published in 1900. "The Wizard" is the ruler of Oz and is revered by his subjects as the one who can solve all problems.
The climactic scene is when Dorothy's dog Toto knocks over a screen that reveals the Wizard behind the green curtain is nothing more than an ordinary man who has used tricks to make him seem great and powerful. People who choose to question and want to look behind the curtain of official government and media explanations are usually dismissed as "conspiracy theorists."
Yet does anyone genuinely believe that the public knows all the facts surrounding the assassination of Benigno Aquino Jr., for example? You could make a long, long list of "conspiracy theories" surrounding events such as that.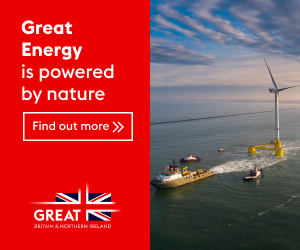 It is not necessarily that there is some sort of nefarious group such as the Illuminati or Alien Lizard People working behind the scenes. There are undoubtedly better and more sensible explanations. But that does not mean things are always as they appear to be.
Perhaps history will actually write: "In 2020, a particularly virulent and communicable strain of a relatively common family of viruses—coronavirus—was first identified in China. Because of the ease of 21st century travel, the virus widely spread into a pandemic."
However, there is another "reality" that may not be a conspiracy theory in these times. Perhaps, "Nothing is coincidental. Everything is political."
According to information reported by the South China Morning Post on March 13, 2020, in a retrospective study, Chinese authorities identified 266 people who had been infected before the beginning of 2020. The Chinese government had taken many steps in early January as the number of cases increased. But the first public announcement by President Xi Jinping was on January 20, 2020. The official case count on that date was 291, which was completely untrue.
The Beijing government has always been the opposite of transparent with its citizens and it must continue to do so. To hear Pope Francis at Luneta Park in 2015, almost 6 percent of the total Philippine population was in attendance. For China, if 5.5 percent of the population showed up to "protest" the government for any reason—like not being able to stop an epidemic—that would be 77 million people. Nothing is coincidental. Everything is political.
On February 3rd, "The director-general of the World Health Organization is urging countries not to close their borders to foreigners traveling from China." On April 5th, "WHO: Screening, not closing borders, is the way to stop Covid-19." At that time there were 128,948 cases and 15,887 deaths in Italy. On April 2nd, 950 people died of the virus in Spain and at the time, the most by any country in a single day. Both Germany and France reported multiple cases originating first from China and then from Italy.
One critical cornerstone of the European Union is the Schengen Agreement, which largely abolished national borders and travel control and restrictions in the EU. If EU countries control their own borders, it sort of makes the whole EU political structure useless. Nothing is coincidental. Everything is political.
Here in the Philippines, has there been any policy, any government decision, or even any statistic that has not been framed as a negative? Nothing is coincidental. Everything is political.
E-mail me at mangun@gmail.com. Visit my web site at www.mangunonmarkets.com. Follow me on Twitter @mangunonmarkets. PSE stock-market information and technical analysis tools provided by the COL Financial Group Inc.