The challenges of mounting a music video in these lockdown times can be monumental. But Tommy Tanchanco, CEO of artist management outfit 12 Stone Records, won't be denied.
Last June 21, a music video he executive produced titled "Lalaban Tayo" debuted on YouTube. The three-month work on the video in tribute to health frontliners involved the collaboration of 32 student musicians from UE, a six-piece students collective named SHS band, and the dedication of musical arranger Choi Felipe as well video editor Cher Manulit.
The original song was written by college freshman Jenny Legapi.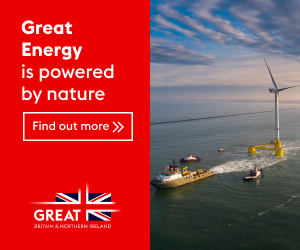 The participating musicians came from various colleges of the University of the East in Manila and Caloocan and each of them did his part in the confines of his home. The resulting video turned out to be a seamless assemblage of individual contributions interspersed with scenes of soldiers, simple citizens and medical professionals doing their part in the war against Covid-19 and exhortations to keep on fighting like "Laban Pilpinas," "We Heal as One" and "Kapit Lang."
Tommy is the first to express amazement at the work done on a mere acoustic demo three months ago. He told his collaborators, "Let's not rush things. I am fervently hoping for a cure for Covid-19 but since it's not going to go away pretty soon, we might as well take the time to make our song as good as it can get."
And it's a well-crafted number in the mold of guitar-driven indie pop, one with greater passion than yearning for the opposite sex. Imagine the likes of Cueshe and Join The Club with soaring choral back-up singing of hope for all mankind. Not quite "We Are The World" (with the absence of hit-makers) but it could be the Pinoy anthem in this unusual period of mass fear and distress.
On the occasion of the first release by the UE music org Jam Sessions, Tommy said, "As we move forward in these trying times, we put our hopes in one another. Reshaping our lives this quarantine can never be easy for all of us, but still, let us not forget those people who risk their own lives on the front line and go beyond their call of duty. Through music, we, the artists of UE Jam Sessions, would like to express our deepest gratitude to them."
Lyrics by greenhorn songwriter Jenny Legaspi reflects that feeling of connection with the frontliners who risk their lives on the line for others day in, and day out. Feeding off Bangketa Eskwela Foundation's Dara Mae Tuazon's opening call "Walang maiiwan, walang iwanan," Jenny must have had the foresight to write:
"Sa bagong hamon sa kasalukuyan 
Malasakit sa kapwa at pagbibigayan 
Ang dapat nating tinataglay 
Upang makabangon tayo nang sabay-sabay"
Later lines would liken the bond that heals to a good marriage sustained by hope in sickness and in health.
It's the kind of perception that's a vital shot in the arm. It should fortify every listener's optimism that brighter days are just around the bend, nearer than what the statistics would make us believe.
Watch the full music video of UE Jam Sessions' "Lalaban Tayo (A Special Tribute to Frontliners)" here: