---
We are now in an archipelago where quarantines, social distancing and military solutions to a severe public health problem are in effect. Businesses are suffering, and so are the people, many of whom are sheltering at home—at least the fortunate ones who have shelter. As of this writing, it has been 105 days since the Luzon lockdown began, and quarantines have been in place nationwide as a public health measure.
The humanities—what we call "the arts"—are sorely needed at this time. The necessary isolation, for all that it is good for public health, has been terrible for mental health—and this is something that the arts can and does help soothe the nation's collective psyche back to bearable thresholds.
When the lockdowns began in mid-March, front-line medical workers were hard-pressed to get personal protective equipment (PPE) so they could reduce the risk of getting COVID-19, a communicable disease spread by aerosolized droplets when a person speaks, coughs or sneezes.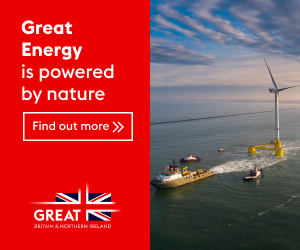 In response to the crisis, Vice President Leni Robredo sent out an appeal to fashion designers, asking them to convert their fashion house facilities into PPE manufacturing operations. She also started raising funds for this, asking for donations over online shopping portals like Lazada that would go toward funding the production of PPE for front-liners.
By March 26, Mich Dulce and Kendi Maristela announced this on Facebook, tagging Robredo: "Our protective suit is now the first medically reviewed open source gown design by Open Source COVID19 Medical Supplies headed by Gui Cavalcanti in Berkeley, California." The country's fashion designers and boutiques heeded the call and commenced production of the PPEs, which were delivered to the country's hospitals via express delivery services like LalaMove and GrabExpress, and courier companies like LBC and DHL, easing the PPE shortage.
Actor Martin del Rosario of "Panti Sisters" fame, as well as other local actors, helped support the fashion industry's PPE production by modeling new and colorful PPE designs by local designers, including Fahren Lancova, in May and uploading photos on social media.
The nation's writers were also quick to pick up their pens, and to collaborate on videotaped literary readings.
National Artist for Literature Virgilio "Rio Alma" Almario has been writing a poem a day since the lockdown in the National Capital Region began and uploading these to Facebook. Almario has enough work now for a new volume of poetry that he is compiling for publication.
Award-winning poet Marne L. Kilates has been curating poetry on his website, Marnescapes, work by his deft pen, as well as poetry by other authors all beautifully set in elegant digital layouts with Kilates' excellent photography, and art by some of the country's best-known painters.
The Savage Mind bookstore in Naga, Camarines Sur, and the Ateneo de Naga, meanwhile, have been collaborating to mount monthly poetry readings broadcast over social media from Bicol. Savage Mind proprietor and writer Kristian Sendon Cordero promoted this regular reading, dubbed "Himati" on Facebook, and the works of Bicol's best writers now have a digital stage, including those of Luis Dato, Luis Cabalquinto and Kilates, as read by actor Jaime Fabregas, on Himati's first outing.
The European Union, meanwhile, organized a poetry reading as part of the "Viva Europa" celebration of Europe month in June with "Bersong Europinoy 2020." Broadcast over Facebook Live, Verses Versus the Virus readers included Hungarian Ambassador Jozsef Bencze and Polish Embassy's Chargé d'affaires Jaroslaw Szczepankiewicz, who read literary masterpieces "Még nem éleg" (Not Yet Enough) by Vaci Mihaly and "The Remembrance" by Julian Tuwim, respectively. Both diplomats are book authors themselves. Also among the readers was eight-year-old Dora Sediva, daughter of Czech Ambassador Jana Sediva eho read "ZNÁM KŘIŠŤÁLOVOU STUDÁNKU" (The Crystal Spring) by Josef Václav Sládek. EU Delegation Political Counsellor to the Philippines Rafael de Bustamante, Political Counsellor, EU Delegation to the Philippines read some stanzas of Dr. Jose Rizal's "Mi Ultimo Adios."
Philippine Italian Association general manager Alessandro Milani read the poem "Canta La Giola" (Sing the Joy!); Czech Embassy Political and Cultural Affairs Officer Amiel Diaz read "Awit ng Pag-ibig," a translation by Almario of the poem "Zhudebněná milostná báseň" by Jan Kresaldo. Instituto Cervantes de Manila director Javier Galvan read "Remedia Amoris 1" written by Julio Martinez Mesanza, while French Embassy Education Attache Emma Briffaut read "Liberté" by Paul Eluard, and its English translation by Martin Macalintal, the Audio-Visual Attache of the French Embassy.
The Filipino contingent for Verses Versus the Virus included multi-awarded poet Mookie Katigbak-Lacuesta and yours truly, with Lacuesta reading her piece "On Breathe" and this writer rendering the poem "Pandemic Love." Ralph Fonte and Kid Orit of Linangan sa Imahen, Retorika at Anyo (LIRA) performed their pieces "Mapa ng Pagsibol" and "Summer in Isolation." Soprano Mary Louise Alcantara sang the intermission, "Vissi d'arte" from Act 2 of the opera "Tosca" by Giacomo Puccini.
Finally, a three-year old book of protest poetry co-edited by Alfred A. Yuson and Dr. Gemino H. Abad will be expanded, as Yuson said in his call for new submissions over Facebook. "A day before Mercury turns retrograde, we might as well sound the call for new contributions to an expanded second edition of BLOODLUST: Philippine Protest Poetry (from Marcos to Duterte)," Yuson wrote. "The original anthology came out in late 2017, and the thousand copies printed ran out before mid-2018."
The first edition of "BLOODLUST" carried 133 poems by 65 poets in English, Filipino, Spanish and Binisaya, with translations into English, and it included poetry by Philippines Graphic editor in chief and Tony & Nick guest writer Joel Pablo Salud, as well as this writer.
The deadline for submission is July 31, Yuson said, adding that "contributors should email their poems to both krip.yuson@gmail.com and gemino_eugenio@yahoo.com as Word attachments, together with a bionote of no more than 100 words." The authors whose work makes the cut are entitled to a free copy of the book's second edition, as well as a discount on additional copies.
Smaller efforts over digital means are also underway: Visual artists, dancers, musicians, singers, spoken word groups—many of them young artists—have been holding workshops online for those interested in learning what they have to share, as well as live performances streamed over YouTube, Facebook Live, SnapChat and Instagram TV. The Facebook Group Auditions and Casting Calls founded by actress and Tony & Nick and Philippines Graphic contributor Geraldine Tan carries posts offering acting workshops and livestreams for aspiring thespians and theater and film enthusiasts.
Filipino artists have been pitching in with the bayanihan it is taking to help the country through one of the worst and most widespread heath crises it has faced in recent years. They have been keeping us connected to our souls and to each other in this time of necessary isolation.