---
The Department of Environment and Natural Resources-Biodiversity Management Bureau (DENR-BMB) has launched last week the maiden issue of Biodiversity Sentinel, the newsletter of the agency's biodiversity bureau.
The launching of the newsletter aims to further promote the country's rich biodiversity, and communicate the policies and programs of the DENR-BMB.
The magazine-type newsletter will contains sections such as News and Features, Questions and Answers, Infographics, and semi-technical articles of BMB biodiversity activities, and possible contributions from the regions.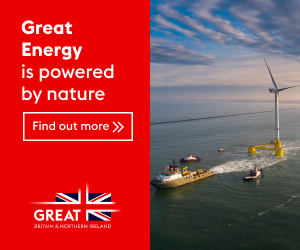 It will be published every six months to share information to DENR personnel and partners.
Assistant Secretary Ricardo Calderon, the concurrent director of the DENR-BMB, said with the newsletter, they will be able to further boost the effort to protect and conserve the country's rich biodiversity, as well as highlight the protected areas and the unique but threatened species.
"We will be able to reach out to our frontline Penros [Provincial Environment and Natural Resources Officers] and Cenros [City Environment and Natural Resources Officers] and Pasus [Protected Area Superintendents], providing them relevant information and update," Calderon said.
For the maiden issue, Biodiversity Sentinel will feature the Agusan Marsh, highlighting the ecological importance of wetlands.
Meanwhile, the "PA Talk: Protected Areas for a Protected Future," a program promoting the country's 107 legislated Protected Areas began streaming live at 10 a.m. on June 22 on the social-media platform Facebook.
Organized by the DENR-BMB, in partnership with the Climate Change Commission and the Office of Deputy Speaker Loren Legarda, the program aims to highlight the beauty of the country's protected areas and the efforts to preserve and protect them against degradation, climate change, and other threats.
The pilot episode featured the following protected areas: Mount Hamiguitan Range Wildlife Sanctuary in Davao Oriental; Siargao Island Protected Landscape and Seascape in Surigao del Norte; Balinsasayao Twin Lakes Natural Park in Negros Oriental; Peñablanca Protected Landscape and Seascape in Cagayan; Mount Isarog Natural Park in Camarines Sur; and Mounts Iglit-Baco National Park in Oriental Mindoro and Occidental Mindoro.
The show was launched on the occasion of the second anniversary of the enactment of the Expanded National Integrated Protected Areas System Act of 2018.
The law substantially increased the number of protected areas from 13 to 107 that were backed with legislation.