---
A LEADER of the House of Representatives on Tuesday urged young Filipinos to avail themselves of full or partial scholarships provided under the National Sports Academy (NAS) act.
Deputy Speaker for Finance Luis Raymund Villafuerte said the NAS will offer full or partial scholarships to natural-born Filipinos in secondary education as mandated by Republic Act 11470. The law's goal is to educate students who have shown early potential of excelling in sports for a sports-related career while undergoing quality secondary education.
In support of grassroots sports development, President Duterte signed last June 9 into law a measure establishing a "premier training center" to develop the athletic skills of young Filipinos in a bid to mold them into world-class athletes.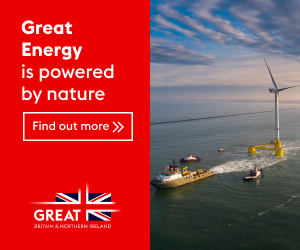 Villafuerte, one of the authors of the law, said the establishment of the NAS will maximize the use of the world-class sports complex at the New Clark City (NCC) in Capas, Tarlac, that hosted last year's 30th Southeast Asian (SEA) Games.
The NAS is mandated to offer a special curriculum for secondary education or high-school students with subjects pertaining to physical education (PE) and sports development.
The NAS will be attached to the Department of Education (DepEd) and will coordinate closely with the Philippine Sports Commission (PSC) in the formulation and implementation of policies on subjects pertaining to sports.
"The creation of a specialized educational institution designed to hone both the academic and athletic skills of students with exceptional talent in this field of endeavor will go a long way in transforming gifted young Filipinos into world-class athletes," Villafuerte said.
"The NCC sports complex boasts an Athletics Stadium, Aquatics Center, Athletes' Village and a river park development, which can all be put to good once the NAS is operational," he added.
When he was Camarines Sur governor, Villafuerte established the CamSur Sports Academy, which integrated sports training in the curriculum of high-school students. The initiative resulted to sharpening the skills of CamSur student athletes who later on excelled in the Palarong Pambansa.