IT came without warning. No red flags to indicate that a deadly virus was going to stall business and commerce and threaten the economy. In just three months, Covid-19 caused unprecedented disruptions in our corporate lives, drastically changing the way we do business. With a majority of companies suspending work due to quarantine measures, office personnel quickly adapted to "telecommuting" mode, a concept that is now more commonly known as working from home.
Almost instantly, too, workers had to do everything online and entrepreneurs went on a mad scramble to offer online services in order to survive the crisis and keep in touch with their customers.
With WFH being our best option for staying productive, there has been a surge in the use of messaging apps like Facebook Messenger and Viber, especially when homebound communities started exchanging massive texts and messages to share all kinds of information or updates about the virus, about the latest news, and government decrees that would affect everyone.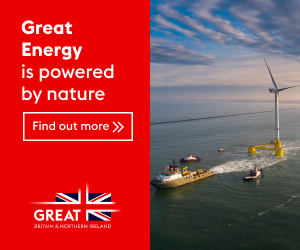 While quarantine has compelled nearly everyone in the work force to embrace technology, what has certainly stood out is the use of virtual or online meetings. After all, there is the sheer necessity to continue conversations or engagements with customers, colleagues and clients.
It's a virtual world out there. Business or staff meetings are now held via Facebook Messenger, Google Hangouts and, to date, arguably the most sophisticated of them—Zoom. Friends reconnect, relatives or family members reach out with love and concern, and people with whom we do business are just a few clicks away.
While it may seem that there are no hard and fast rules for conducting meetings with colleagues and clients online, I believe that for purposes of productivity and professionalism, there are some simple and basic rules to follow.
Aside from my own personal observations, I also did research on virtual meeting etiquette as suggested by Michelle Green Chessler, a Colorado-based marketing executive and veteran team leader who has been holding virtual conferences since 2007.
1 Dress in appropriate, if not entirely professional, attire. This rule may be difficult to keep especially in the Philippines where the weather is often and humid. Over here, people tend to show up at virtual meetings looking very relaxed, wearing shorts and skimpy tops, sleeveless undershirts for men, and generally comfortable clothes.
Men don't have to don business suits with ties and the ladies need not wear blazers but we should make an effort to look presentable and decent enough to be perceived as businesslike and serious about our agenda.
You've heard the joke about news anchors being "well-dressed" above the waist but shabby below. Then there's this story about a guy standing up in the middle of a meeting to get a drink in the kitchen. He forgot to turn off his video and exposed his bare butt as he walked away.
So, gentlemen, go ahead and wear shorts if only your upper body will be seen but make sure your top or shirt is clean and decent. And do take a shower and brush your hair. It would be nice if the ladies wore some makeup because it makes a lot of difference on the video.
Before joining a virtual meeting, you must also be "camera-friendly." In one of my meetings, while I was waiting to be accepted by the host on Zoom, I was jolted out of my seat when I saw that I had forgotten to remove the rollers from my hair! Good thing only one or two people were there so I had to quickly run to take them off. That could have been a dreadfully embarrassing moment but I had already dressed up and that was what the powerful camera caught.
2 Maximize the video capability. Because you're working from separate locations, use video conferencing instead of the old conference dial-ins. Thank God that modern technology now allows more "personalized" video meetings and makes it easier for participants to engage. We can choose from either Skype, Google Hangouts, or Zoom. Viber has likewise recently announced that it can now accommodate up to 20 people on a video call.
However, when challenged by a weak or spotty Internet connection, we have the option to participate via audio only. Still, video conferencing is the way to go in our "new normal." And the sooner we accept this and practice it, the more globally ready we will be.
3 It is important to see each other's faces so make sure yours is visible. Eye contact would also be a plus. Virtual meetings can sometimes feel "impersonal" so video conferences, which allow people to see each other's facial expressions or body language, can be more engaging. Sometimes seeing your earnestness and sincerity can even spur a client to give his approval to your proposal. Therefore, we should ask the participants, especially the one presenting, to sit close to their webcam (or phone, as the case may be) to try and recreate the intimacy of an actual personal conversation.
When it's your turn to speak, try to look at the camera or at the people you are addressing. Remember this is all about "connecting" so show your eyes and your face whenever possible.
4 Do a dry run among yourselves before setting up a major conference with new clients or international contacts. Preparing ahead and knowing what could possibly go wrong or how to adjust certain difficulties that may arise will help a lot before going into the actual meeting with clients or with global counterparts.
One way is to hold a staff meeting on the platform you intend to use. Make it an internal meeting and see how the session runs in terms of time, technical challenges if any, and other factors that may affect future meetings.
After the dry run, everyone can discuss what went well and what didn't, and how the experience can be used productively as if you were meeting in person.
5 Have a clear and realistic agenda and don't be tardy. As in face-to-face meetings, you must have a clear agenda that defines the purpose of the meeting. Schedule the start and the end so that participants can plan the rest of their day. Never assume that people are always free just because they work from home. Don't change schedules at the last minute and expect them to be available. Appointments should be arranged and agreed upon the day before. Come to the meeting early and prepared. It can be quite disappointing when people you expect to meet on time come 10 or 15 minutes late. That shows no respect for your time.
6 Be mindful of your surroundings. We have already stated the importance of your face being seen clearly if you want to appear professional and serious. Ensure ample lighting by facing a window or get sufficient natural lighting where you are. Choose a background that is professional and appropriate for work. This means not displaying unmade beds, open closets or cluttered shelves in ther background. A simple plain background is advisable, unless you would like to try virtual backgrounds offered by some apps such as the iconic San Francisco Golden Gate Bridge or the Eiffel Tower in Paris.
For those with little children and pets, it may be cute to see these kids walking behind you or sometimes just snuggling on your lap so she can peer at who you're talking to. But this should come few and far between lest your workmates or clients get distracted and take longer to finish the meeting. Pick a quiet room in your house with no television or stereos playing in the background, no electric fans whirring noisily, and no dogs barking or other distracting sounds. If you're in a coffee shop or a co-working space (when it is finally allowed), try to pick a quiet corner with no other guests engaged in chatter.
7 Remember to mute your microphone when you're joining late, not talking, and when someone else is speaking. It is very annoying to hear sound reverberating from different microphones. Save everyone from ear-splitting noise by joining the meeting while on mute. Muting your mic when you're not speaking also allows the other participants to chime in and share their thoughts without disruption. When it's your turn to talk, remember to "unmute" so the other participants can hear you.
8 Do not eat while you're meeting. Some people seem to think that eating is all right during virtual meetings. This is a major a-no-no. It's fine to sip coffee or drink some water but munching on your sandwich or eating potato chips is not good optics. You can do this only when the meeting goes into a 10-minute break for coffee, snacks, or bathroom runs. Times like this, it's better to turn off your video. An exception is when a Zoom meeting wraps up and segues into a "party" and you're all asked to raise a toast to celebrate something. But again, this is more the exception than the rule.
9 Stay seated during the meeting and avoid multitasking. According to a study by Intercall, "65 percent of people do unrelated work during a meeting, 60 percent read or send e-mails, and 43 percent admit to checking social media." Doing these makes you appear rude and ill-mannered. Ideally, you must give full attention to what is being discussed in a meeting. Another act of discourtesy is standing and moving around while someone is speaking. If you have an urgent reason to leave the meeting, you must press the stop video button. Otherwise, stay in your seat while the meeting is going on.
10 Speak clearly, concisely and slowly. Try not to interrupt the speaker too. Even if technology has vastly improved in other countries, the Philppines may still be lagging behind because of weak connection and erratic Wi-fi in certain areas. Therefore, you must strive to speak very clearly, concisely, and slowly so you will be better understood. Those who have decent mics usually don't need to yell or talk at the top of their voice. If your audio is good, then your normal speaking volume should be fine. As much as possible, stick to your natural pace of speaking. For those listening to the speaker, try not to interrupt unless necessary.
Please note that when we're meeting with our fellow Filipinos, no problem should arise because we speak the same language and have become accustomed to our ways of speaking. However, when a meeting includes other nationalities, that's when the cultural differences get in the way.
Michelle Green Chessler cites her personal experience: "When I led international teams, we had some members with heavy accents who were not native English speakers. After frequently asking people to repeat themselves, we learned to really slow down and enunciate to make sure everyone could follow the conversation."
Video calls may have taken the place of personal, face-to-face meetings but whether people meet remotely or actually get together, professional behavior and basic good manners are expected of you. These, plus a good measure of kindness and consideration ensure the success of such meetings.
PR Matters is a roundtable column by members of the local chapter of the United Kingdom-based International Public Relations Association (Ipra), the world's premier association for senior communications professionals around the world. Joy Lumawig-Buensalido is the president and CEO of Buensalido & Associates Public Relations.
PR Matters is devoting a special column each month to answer our readers' questions about public relations. Please send your questions or comments to askipraphil@gmail.com.