WHILE experts say that the future is digital, it has become more evident now as the public has in the past months been prompted to shift to online banking platforms amid mobility restrictions due to pandemic-induced lockdowns.
According to S&P Global Ratings, the physical distancing imposed amid the coronavirus pandemic has promoted digital banking across Asia-Pacific region.
The credit watcher noted that heavier traffic and more volume to digital channels and contactless payment as more customers opt to use mobile and online banking.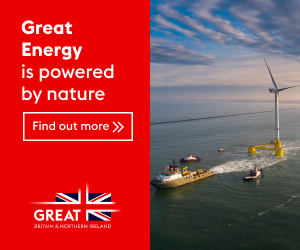 Digital traffic
This has been the case for Rizal Commercial Banking Corp. (RCBC), which reported that its digital transactions have been surging since the community quarantine started in Luzon.
Its executive vice president and chief financial innovation and inclusion officer, Angelito M. Villanueva, said the bank does not see a sign of slowdown for the growth of transactions in digital platforms.
The Yuchengco-led bank reported an over 1,000-percent growth in transaction value that coursed through its cardless automated teller machine (ATM) withdrawal service in May.
Bank of the Philippine Islands, meanwhile, shared that digital transactions increased to 90 percent during the lockdown from 72 percent prior. Amid the unprecedented shift to online, Metropolitan Bank & Trust Co. (Metrobank) announced it was increasing its spending for information technology (IT) projects and digital initiatives.
Metrobank said 70 percent of its annual capital expenditure was earmarked for the said spending. This translates to around P2.1 billion to P3.5 billion.
This, from its 50-percent allocation earlier, or around P1.5 billion to P2.5 billion.
Gokongwei-led Robinsons Bank also stepped up its digital services with the introduction of RBank Sign, a mobile application that allows potential customers to open new bank accounts online and free of charge.
UBX, the fintech platform of Union Bank of the Philippines, rolled out its remote mobile-enabled ATM solution, "i2i Mobile ATM," to allow rural banks and financial cooperatives across the country to distribute government subsidies to beneficiaries.
It recently expanded the i2i network to make cash transfers and payments more accessible.
UnionBank encourages individual taxpayers and small and medium enterprises to pay taxes online via its ePayment partnership with the Bureau of Internal Revenue.
Meanwhile, BDO Unibank Inc. is urging customers to pay bills from home via its online and mobile banking platforms. The bank noted that it has over 600 billers, including electricity, water, credit card and internet, registered to its digital platform.
Mobile wallets
With the shift to digital becoming a matter of survival, leading mobile wallet GCash has also quickly moved to help ease the quarantine challenge.
While physical mobility was restricted, devices became vital tools for people to get their food, medicine and other services.
"Even before the pandemic, GCash has advocated for the shift from cashless transactions. Now more than ever, we are willing to work with the national government to define a new normal for the financial industry in order to spare the economy from the impact of a full-on recession," said GCash Head of Payments Jovitt Bajar.
As the government and communities  keep striving to "flatten the (Covid) curve," e-wallets like GCash are seen to become even more relevant — for paying bills, online shopping, or bank transfer. "It's not just a matter of convenience anymore. Emerging from the crisis means we have to prioritize our customers' safety," Bajar noted.
Fintech
The Bangko Sentral ng Pilipinas (BSP) is one with the call to advance the digital capabilities of the banking industry, noting that financial technology (fintech) can lead the way.
BSP Governor Benjamin E. Diokno earlier said that fintech can provide digital solutions to distribute the government's financial aid and loan support to targeted recipients.
It can serve as digital tools for micro, small and medium enterprises shifting to e-commerce and underwriting platforms for government's direct lending programs, he said.
The Central Bank also recently introduced a roadmap which is aimed at increasing digital retail transaction by 50 percent. This, as the BSP eyes to have 70 percent of the Filipino adult population be financially included.