MUCH has been written about art as an outlet for our feelings. We have heard and read about people using art as an escape, as an expression that is easier to convey than words, and as part of one's healing process. In these extraordinary times when the future seems uncertain, perhaps it holds true that there is no such thing as a creative and noncreative person anymore, there are only those who use their creativity and those who don't.
The lockdown has kept most of us in our homes with a lot of time to allow us to decide on what to do. Some have discovered cooking, others have turned to home workouts and keeping healthy. Some friends have started reading again, while others have found joy in gardening and growing plants.
There are a lot of artists in our midst, and while others continue to pursue their favorite art forms, there are also some who have channeled their artistic energies into painting.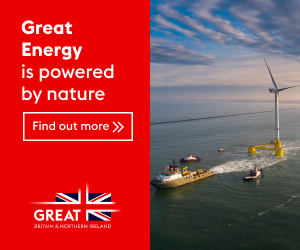 In his Quezon City abode, filmmaker and television director Richard Somes found joy, passion and peace in painting. In less than three months, the well-loved director has finished around five to six big paintings which we think he should exhibit in a one-man show when things are sort of back to normal again.
"If there is one thing this pandemic taught me, it is finding my true self in the darkest of times. In isolation and confinement, I have discovered things inside me that I can still be good at—writing, cooking, or just simply going back to the things that brought me joy in my childhood, which is to draw and paint.
Somes, who recently decided not to continue as the director of the military-themed afternoon TV series A Soldier's Heart when work resumes, admitted that he still wrestles with fear and uncertainties every day. "The world is in chaos, and it's sad. But I still hope not to lose my grip on the things that define me as me."
GMA director Louie Ignacio continues to get inspiration from stories of kindness, generosity, selflessness and faith during this quarantine period to churn out wonderful works of art.
"If I am happy, I choose red, greed and yellow. If I am inspired, I lean toward blue, gold and orange. If I am sad, I pick up gray and ash hues and, mix black and white. If I am angry, I mix all the colors until they turn into chaotic mud. I paint according to my mood, I create as my inner voice dictates, " he shared.
Fashion designer Tippi Ocampo has kept innumerable journals since she was a child, and even now she still keeps these to hold her random doodles, illustrations, thoughts and rants. "Since my travel journals have been currently shelved, my dreams expansive and my journals filled, I'll let my dreams allow me explorations of a different kind," she wrote. And Ocampo took her brush and whatever leftover paint she could find and started putting colors and hues and shapes to her canvas.
Socialite and businesswoman Nelia Silverio also took to her brush and paints and canvases. She paints a lot of flowers and fruits and colorful subjects "It's my way of finding balance to the many negative energies brought about by this pandemic, and it's my little way of channeling my energies into an activity that makes me happy." Silverio recently welcomed the birth of her grandson Matthew. "Painting makes me happy, being a lola gives me joy!"
Then there's actress Bea Alonzo, who posted in her social-media account that she has also started painting. "I'm trying different things in this unprecedented time. Never even thought of painting before. It's like reading a book—you are taken to another world, a world where you are the only one allowed to enter. It's an escape. It makes my heart happy."
Truly, painting is one good way of running away momentarily without having to leave home. Choose what heals and restores you. Do what makes you happy.