---
More Filipinos are encouraged to open accounts with digital-only banks, or so-called neobanks, as online banking's popularity is seen to be increasing in the country, according to a study.
The study by Backbase Asia-Pacific Pte. Ltd. and International Data Corp. (IDC) noted that 60 percent of the bankable customers in the country are willing to shift to more digital banks.
Majority or 80 percent of the customers in the country is also expected to open new bank accounts with other banks by 2025, according to the study titled "Fintech and Digital Banking 2025."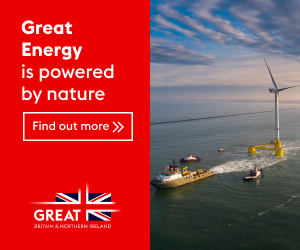 With the increasing presence of neobanks and financial technology, the report said that the unbanked and underbanked segments in the Philippines are anticipated to be reduced by half to around 20 percent in five years.
Riddhi Dutta, Backbase regional head in Southeast Asian region and India, said that the digital solutions have offered flexible and quick banking services and platforms for the customers during the current pandemic.
"For an emerging market like the Philippines with high Internet users and large underbanked population, digital banking is a key area of investment," Dutta said. "With digital banking increasing in popularity, a focus on customers and digital core platforms to simplify online banking processes for Filipinos is crucial to facilitate the digital transformation movement in the Philippines."
In Asia Pacific, the study said that over three in five customers (63 percent) are open to switching to neobanks in the next five years as well. This, as 100 new financial institutions are expected to be established in the region by 2025.
Incumbent banks were advised to intensify digital efforts to address need for availability and access, among others.
The report said that 38 percent of traditional banks' revenues are put in jeopardy as more fintech players and digital disruption come into picture by 2025.
"Incumbent banks should deliver unique products through leveraging customer data analytics as more fintechs and distribution partners accelerate their customer adoption with personalization content and frictionless experiences within digital channels," the study said.
By 2025, 48 percent of the banks in Asia Pacific are expected to use artificial intelligence or machine learning technologies in making business decisions.
The Backbase-IDC study was conducted from fourth quarter of 2019 to first quarter this year, with participants coming from Australia, India, Indonesia, Philippines,
Thailand and Vietnam.