---
By Lenie Lectura & Jovee Marie N. Dela Cruz
The Manila Electric Co. (Meralco) was asked by the Department of Energy (DOE) to explain the rationale behind the collection of the P47 fee from consumers who pay their bills via online.
In a letter sent to Meralco President Ray Espinosa, Energy Secretary Alfonso G. Cusi said Meralco's collection of P47 per transaction effectively increases the electricity cost to the consumers. This, the DOE noted, is "a clear deviation to all the government efforts to bring down the cost of utilities, especially during these difficult times."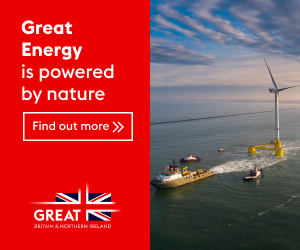 "We have been receiving reports that your system effectively obliges the paying customer to depart from exiting payment arrangements i.e., through banks and now they have to go through your app for which they have to pay a fee of P47 per transaction," said Cusi.
Meralco said Tuesday that the P47 fee that customers pay for was provided to address customers' clamor for a 24/7 payment option. Moreover, Meralco stressed that this is "purely voluntary" on the part of the customer and is just one of the many available payment options.
"The online fees are not Meralco's fees and does not accrue to Meralco, but are the fees charged by online payment service providers to those using their platform or system to transact online payments for their convenience," said Meralco Senior Vice President and head of Legal and Corporate Governance William Pamintuan.
The DOE said, however, that Meralco was supposed to obtain approval from the government "to do something like this."
"Apparently, your offices are justifying that you do not need to go through the government because this fee collection does not go to Meralco–that it goes to your app service provider," said Cusi.
The DOE wants Meralco to explain the rationale of the said payment scheme and if such was approved by management. "Likewise, we would like to question your intentions on this and your decision to time the introduction of this new process during this pandemic."
Pamintuan also said Meralco is not charging the online fees to its rates "This will create cross subsidies not allowed by EPIRA [Electric Power Industry Reform Act]. In the interest of fairness and transparency, only customers availing of our online payment system should be charged with the online fees."
Meralco was also ordered by the Energy Regulatory Commission (ERC) to explain how it computed electricity bills for March to April this year.
"We have been bombarded with complaints about Meralco's alleged high billings covering the past three months, including this May, and we need to look into these consumers' allegations," said ERC Chairperson and CEO Agnes VST Devanadera.
The ERC and DOE earlier directed distribution utilities and retail electricity suppliers to defer customer electricity bills falling due within the enhanced community quarantine (ECQ) without interest, penalties, fees and other charges. Likewise, electric bills should be staggered for up to four months.
Allegations
The National Association of Electricity Consumers for Reforms (NASECORE), meanwhile, alleged that Meralco violated ERC's directive to provide a 30-day grace period for the payment of bills.
NASECORE National President Pete Ilagan also said the utility firm failed to amortize accumulated bills in four equal payments in four succeeding billing months after the 30-day grace period commencing from the end of the ECQ.
"MERALCO violated the ERC advisories when it sent out the bills this month of May with a due date for payment on May 29, 2020 which is still within the ECQ period. Since the ECQ in NCR was extended to May 31, the due date in the bill should have been or should be within 30 days from the end of the ECQ," said Ilagan.
The Power for People Coalition (P4P), meanwhile, sent a bill amounting to P19.126 billion to Meralco for all refunds, plus interest, that remained unpaid since 2003.
"The amount concerns all Meralco payables due to consumers that the company has not paid. These payables come in the form of refunds ordered by the Supreme Court and the ERC for various illegal billing practices of Meralco since 2003, plus interest, as penalty for their tardy and inconvenient methods of refunding, and as a cut of the profits Meralco made by keeping the cash for so long. Following standard Meralco practice, we consider this bill immediately due," said P4P Convenor Gerry Arances.
Senator Sherwin T. Gatchalian, chairman of the Senate Committee on Energy, said all complaints against Meralco will be taken up during the Joint Congressional Energy Commission (JCEC) hearing on Friday.
House resolution
The Makabayan bloc has filed a resolution urging the House Committee on Energy to investigate the "sudden surge" in Meralco bills despite the assurances of the Inter-Agency Task Force in Managing Emerging Infectious Diseases (IATF) that there is an overcapacity of power supply.
In House Resolution 879 filed last Monday, the bloc, citing President Duterte's report to Congress dated May 4, said there is was in fact an "excess capacity over peak demands have been registered with Luzon only using 3,341 megawatts (MW), Visayas only 858 MW and Mindanao 878 MW."
It said on May 11, the President also reported that "major island grids exhibited excess capacity over peak demand with Luzon at 23 percent (2,683 MW), Visayas 28 percent (718 MW) and Mindanao at 30 percent (743 MW)."
According to lawmakers, Congress through Republic Act 11469, or the Bayanihan to Heal as One Act, gave the President powers to "conserve and regulate the distribution and use of fuel, energy and power, and ensure adequate supply of the same." The group said Meralco implemented an increase of P0.1050 per kilowatt-hour (kWh), from P8.8901 per kWh to P8.9951 per kWh last April. The increase is equivalent to a P21.00 hike in the total bill of typical residential customers consuming an average of 200 kWh.
Meralco claimed the increase was mainly due to the normalization of the universal charge (UC) following a one-time refund.
Also, the bloc said Meralco claimed that the generation charge would have increased by P0.0259 per kWh if not for the invocation of the "force majeure" provision in its power supply agreements (PSAs).
This May, the bloc noted Meralco's claim that there might be an increase in power rates, due to the rise in consumption of electricity because of the ECQ, since consumers who stayed home used more their appliances that consume more power, like air conditioners and refrigerators.
House Deputy Minority leader and Bayan Muna Rep. Carlos Isagani Zarate and Bayan Muna chairman Neri Colmenares asked the ERC to investigate Meralco.
"The recent Meralco justification that the surge in electricity bills of consumers is a result of higher consumption, is questionable especially since President Duterte reported a downward trend in demand during the lockdown period," said Zarate.
Image credits: (Bloomberg)