---
REAL estate is not spared from the difficulties that the Covid-19 pandemic has brought upon us. The industry has been hit heavily, with predictions that it might take years to recover in the US. Will it be the same for us here in the Philippines?
Now more than ever, we underscore the importance of communication during crisis, which of course, applies to real-estate practitioners. How do we handle customers and retainers? Is there such a thing as overcommunication?
The first thing we must remember is that no one is really born to handle crisis.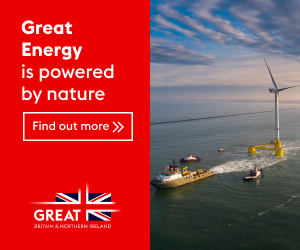 When it strikes, people must act with empathy and objectivity. Admittedly, it is not easy to handle crisis objectively—in fact, it's the first thing to fly out, once crisis hits. This is because interestingly enough, crisis can bring about symptoms that are similar to being in love, which can be an addictive feeling. It is crucial that we keep our heads during this time and be mindful of the decision-making we are doing to avoid being subjective.
Last April 30, I joined a webinar by the Urban Land Institute, titled "Creating safe spaces: Communicating to build trust in the time of Covid-19." Here are key learnings from the webinar that are crucial to those in real estate and even to anyone renting or interested in the industry, during the pandemic:
Trends and solutions in local real estate
"Property is here to serve humans," reiterated Carl Dy, president of Spectrum Properties, first and foremost. "So if you want to understand property, you have to understand how human behavior is." He then stated some immediate concerns in real estate, post-ECQ.
These are, one, customers will be renting out their small properties in Metro Manila as warehouses, via groups in social media. Properties along the street will also be rented out more to restaurants for example, with malls being closed. This is so customers can gain easy access and buy their take-out food orders. The last is having a self-standing staff house, which can especially be applicable to BPOs.
This is so that employees don't need to go home and can use the staff house as their living quarters during the work week, minimizing the need to travel.
Dy also offered some solutions to pressing concerns in real estate during this time. For those worried about having uncertain income and have three or more years to pay for the property they are renting, Dy stated the Maceda Law for those planning to cancel their payments. "If you pay for more than two years, you can get 50 percent cashback," he said. If it is less than two years, one must appeal to their developer if they can have some of their money back.
Another suggestion for those who have difficulty in paying rent, is the Bayanihan Act, where you will pay rent after being given a 30-day grace period. This also applies for commercial properties.
Taking inspiration from farmers who need bridges so they can sell their crops to customers, Dy is offering a link for property owners who quickly want to sell their properties at good prices. Visit bit.ly/bayanihansaleproperties and they will help sell your property, ideally at lower market value.
Communicating and selling during sensitive times
Mark de Joya, marketing director of Max's Restaurant and Head of Corporate Communications of Max's Group, also gave advice on engaging with others especially during difficult times.
"It's all about defining why, and why the organization exists," explained de Joya. "If our why in the past was all about running restaurants, we have to redefine that purpose in a world today where we are only operating one-third of our network. It has been a challenge to navigate this sort of environment mindfully."
He also gave a three-step rule they follow when it comes to risk management. One is centralization and assessing their risk appetite. "Panic is okay, it's natural; the leader should own it so rest of organization doesn't have to," shared de Joya. "When things are foreseen, we are then able to overcommunicate it to the organization."
The second, "two x two," is that agility is not a buzzword. "It's a model of Max's group," he explained. "No one would have foreseen a world like this, like Covid-19's." But during the team's planning for an action plan, every single scenario has already been considered by them such that whatever happens, they are ready to respond. An example is the 5C's they came up with for safe deliveries to get customers to trust them during these times.
The third, "three principles, three stakeholders" has three keywords—genuine, thoughtful and delightful. This was applied in their Pledge a Plate for frontliners campaign, where they were able to provide 50,000 meals, which they hope embodied the three keywords.
Managing in crisis
Meanwhile, Christopher Vicic, country head of JLL Philippines, gave pointers on how to thrive during this crisis, having been exposed to high-risk areas internationally during his career.
For Vicic, managing in crisis is about being ready with ways and processes that are ready for a certain point. For him, it is important to act despite having limited information. Focusing on safety of people is also very crucial. Working with stakeholders during and after crisis is necessary to achieve this. Then just like de Joya, he emphasized agility and flexibility as important in thriving during a crisis.
Following through is also necessary. Then whatever learning one has, if proper protocoled, it will be a success. Acting with urgency and productivity are necessary as well.
The crisis within a larger crisis
Last, Brad Geiser, cofounder of GeiserMaclang Marketing communications Inc., then explained how crisis communications can be done during these times.
"The same misfortune happened to everybody but we're not suffering it equally," explained Geiser. Realistically speaking, this may persist for many months even after government eviction restrictions have lapsed. Whole industries have collapsed while others have flourished—e-gaming is flourishing, while events and travel are disintegrating.
The fact remains though, that many lost jobs and can no longer support themselves during lockdown since conducting business will put lives at risk. Projects have also been canceled and been put on hold. Social and business behavior are also rapidly shifting, as well as values and virtues.
To weather a crisis, Geiser stated three assets needed: psychology, structure and communication. For psychology, he recognizes how mentally disruptive crisis can be. This is where the ability to be neutral and detached is important.
For structure, specific processes are required to handle crisis effectively. These processes must accommodate different scenarios and have alternative systems when needed. And last, for communication, writing and speaking skills, as well as strategies (such as crafting apologies) are must-haves in order to speak to media and stakeholders effectively.
When it comes to handling investors and tenants, one must be ready to craft a holding statement. The importance of overcommunication, establishing trust, and good risk management, cannot be emphasized enough during these times.